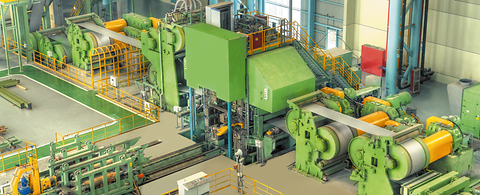 S6-high cold rolling mill

---
Due to their excellent features, the patented S6-high rolling mills are increasingly used for stainless steel strip rolling, either as in-line tandem mill for cold rolling or in the entry section of hot-strip stainless steel annealing and pickling lines.
Product description
The special features in S6-high rolling mills are the side-supported work roll and the intermediate roll drive with bending and lateral shifting. The diameter of the S6-high work rolls only amounts to approximately 1:10 in relation to the barrel length. This type of rolling mill is mainly used in inline or offline rolling mills for cold rolling of soft and hard strip to thinnest final gauges and for a wide range of strip widths. The utilization range is even wider when using the S6-high solution in combination with a standard 4-high mill.
Strengths and benefits of the S6-high cold rolling mill
Rolling technology for highest quality standards
Proven and sophisticated design with more than 15 references worldwide
Satisfying highest requirements regarding process technology, reliability, and maintenance
Deformation-optimized housing geometry
Hydraulic long-stroke cylinders, exchangeable as complete constructional unit
High screw-down speed and control dynamics
Mill-fixed work roll bending (Mae West block) – positive and negative
Mill-fixed work roll axial shift arrangement (push/pull)
Automatic pass line adjustment
Pre-commissioning at ANDRITZ Sundwig workshop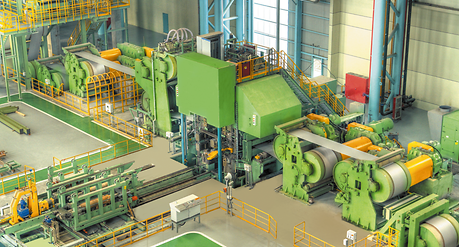 Corresponding E&A models
Strip thickness control
Strip flatness control
Roll force model (Ford, Ellis, Bland, Hitchcock)
Strip temperature model
Strip flatness model
Pass scheduling program
Long-term pass schedule and mill pre-set optimization program