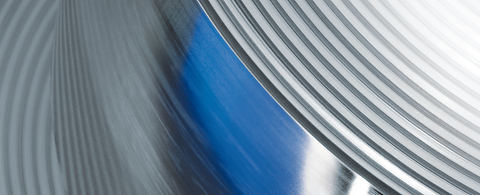 Spare Parts for Precision Levelers
Spare parts as well as rebuild and retrofit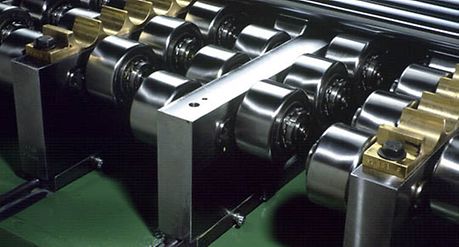 ANDRITZ Herr-Voss Stamco maintains an extensive inventory of leveler parts. We offer complete teardown, inspection, and reconditioning services. In addition, we can also upgrade your existing Precision Leveler® both mechanically and electrically.
Backup supports
We stock complete back-up support assemblies, and can also recondition your existing assemblies by replacing worn components to reduce side thrust and eliminate premature wear to back-up bearings.
Jacks
We manufacture and maintain a large inventory of independent adjust jacks, top frame jacks and the internal components to recondition them.
Hardware
We maintain a large number of precision leveler parts in our inventory. Please call our Customer Service Department for all your parts needs.
Drive spindles
Our Drive Spindles are designed specifically for ANDRITZ Herr-Voss Stamco Roller Leveler Transmissions.
Rebuild levelers
The Leveler is the heart of all cut to length processes and needs to be healthy. Regular maintenance can deter major complications but sometimes neglect can catchup with you and onsite repairs only last so long. When they fail it's time to send it to the experts. Our rebuilds on levelers keep you in service with a like new machine for years to come.
Retrofit levelers
Roll configuration
Work roll configurations from 4HI to 5HI or even 6HI and back down to 5 or 4HI are requested from time to time. Most of the time this is a change that can be done in the field when performing a roll and bearing change.
Roll size
Work roll diameter and spacing have an impact on the material that can be processed. Some machines can be modified to a different roll size to accomplish this.
Operator station
Over time technology has gone from manual, to digital, and finally touch screen readout for gauges. Operating a machine that can change the way the process reacts when adjusted by as little as one thousandths of an inch, allowing operators to know where the machine is set becomes very important.
Drivetrain
More energy into the material can give you more capability. With older machines the drivetrains are anemic and with material yield strengths increasing you'll need as much horsepower you can get.