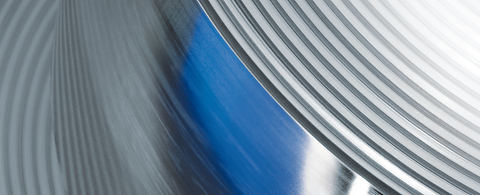 Spare Parts for Mandrels
ANDRITZ Herr-Voss Stamco offers complete replacement and reconditioning services for pay-off and coiling reel mandrels. We invent many casting patterns to shorten deliveries and lower customer cost.
All types of unwind and rewind mandrels.
12" to 36" diameter up to 120" face.
Overhung, cone, expanding stub, clamshell, six-segment
new, replacement, or recondition your mandrels.
Mandrel shafts
We chrome and regrind worn mandrel shafts to original tolerances.
Bearings
We offer bearing replacement from our inventory.
Segments
We recondition worn segments by resetting the expanded diameter and re-machining the O.D. to its original size and surface quality.
Spreaders
We replace all liners and bushings, and inspect for any stress cracks.
Retrofit mandrels into existing reels
As product mix requires different inside diameter of coils to be processed or there is a need for an upgrade to a better mandrel design on your reel, we can help. We've made mandrels for ferrous and nonferrous applications as well as surface critical material. Updating your existing reel doesn't necessarily mean a real headache.