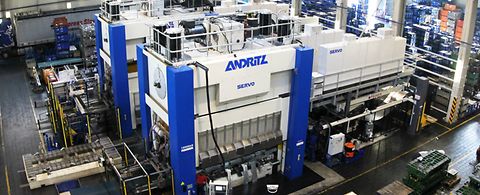 Mechanical stamping and metal forming presses
ANDRITZ Kaiser produces highly precise presses for the metal forming industry, thus increasing productivity, quality, and lifetime and decreasing overall operating costs. ANDRITZ Kaiser has delivered more than 8,000 presses for numerous customers world wide, each different in its application.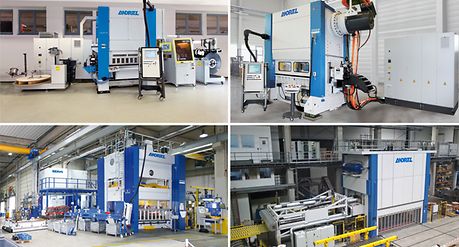 A large number of factors have to be taken into account when deciding on the right press: technical requirements from the product, expected productivity, technical requirements on the press line, integration into the existing production lines, fixed and running costs, process control, fast availability of maintenance/service, availability of spare parts – all these considerations influence mainly the total cost of ownership.
Our press solutions are:
Conventional high speed presses from 630 kN up to 4,000 kN
Conventional stamping and deep drawing presses from 1,000 kN up to 8,000 kN
Cutting presses from 1,600 kN up to 6,300 kN
Heavy presses from 10,000 kN up to 25,000 kN
Servo presses from 1,000 kN up to 25,000 kN
All presses are available with standard technical data or as customized applications.
Read more about our solutions
Our customer benefits
Highly rigid machine frame: A rigid frame reduces deformation in the area of the guiding system, prevents negative harmonic response, and increases the lifetime of the press.
Clearance-free, pre-stressed guiding system, allowing a tilt-free slide movement, even under eccentric load. Slide movement has a direct impact on quality of parts, machine wear, and tool wear.
The closed-loop, high-pressure lubrication system guarantees a large amount of oil at every lubrication point and regulates the temperature of all lubrication points. There is no open contact between the lubricating medium and the environment, ensuring reliable oil quality in the long term and a long lifetime for the hydraulic circuits.
Stable drive concept with high-quality motors, clutches, brakes, and gearings.
Technical versatility, for example in the drive concepts (regular gear box, planetary gear box, link drive, servo drive), enables precise tailoring to the customer's needs.
High disposability  based by the appliance of high quality components and a consistent quality management system
Quality "Made in Germany"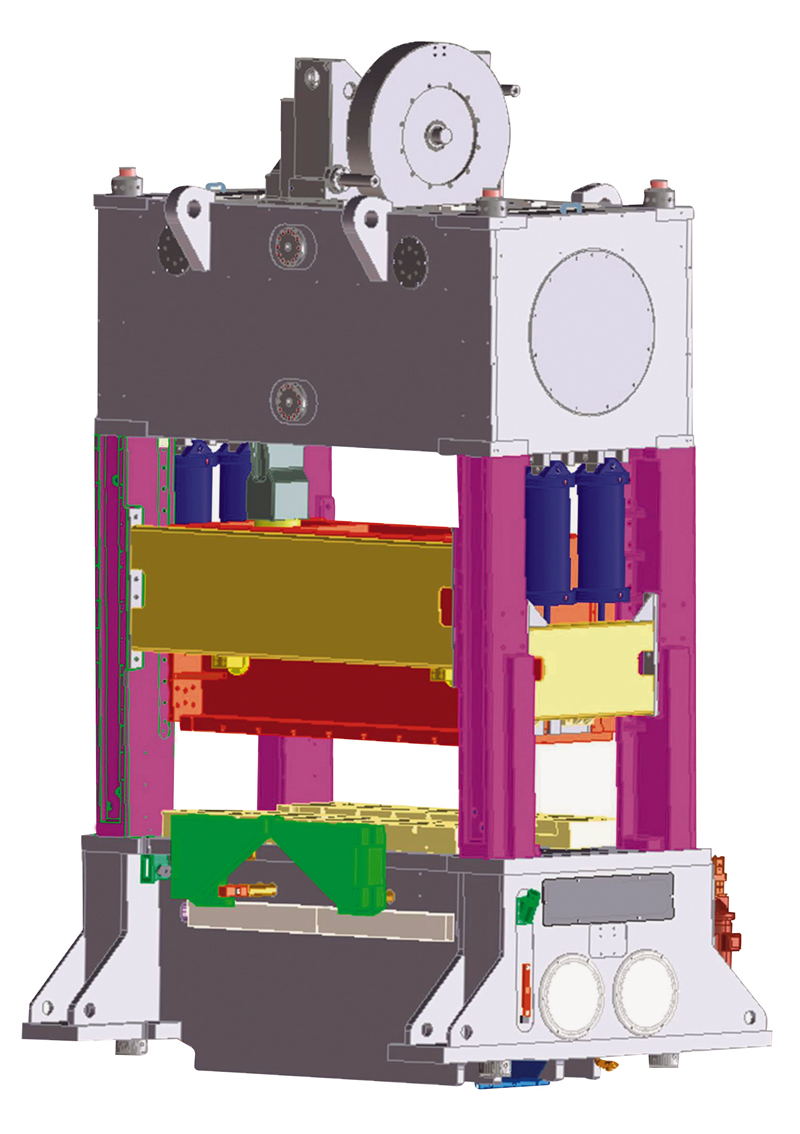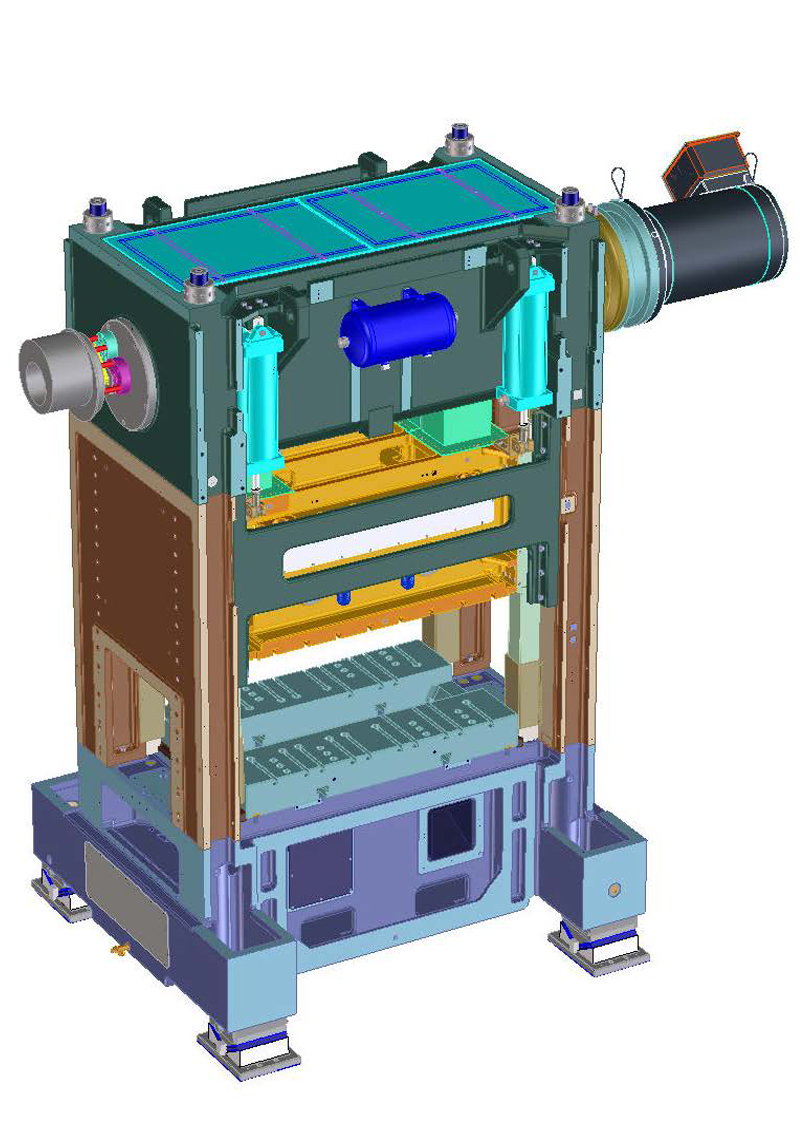 Up to a press size of 6300 kN, all machines can be delivered in a split cast iron construction. Alternatively, the delivery takes place in a combined construction cast iron / welded steel machine main frame parts. Large presses are made exclusively from welded steel machine main frame parts. Welded components are manufactured by certified companies based on the ANDRITZ Kaiser welding guidelines. All welded components are heat treated before processing.