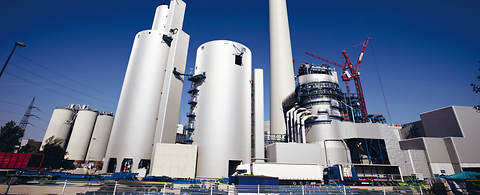 Air pollution control
We provide you with tailor-made air pollution control solutions focusing on reduced emissions and improved performance and efficiency to meet changing market conditions and comply with asset strategies. Our offering covers the entire flue gas line, ranging from particulate control, dry and wet scrubbers, to multi-pollutant equipment for industrial, waste-to-energy and power generation plants.
Thanks to our wide portfolio of best available technologies for various industrial processes, innovativeness in engineering, excellence in project execution and regional proximity for service activities, ANDRITZ is your right partner when it comes to compliance with emission regulations and lifecycle optimization of your Air Pollution Control equipment.
We offer air pollution control technologies for
ANDRITZ air pollution control products meet the requirements for complying with the world's strictest emissions legislation, the desire for low consumption of additives, the need for minimal residues, and the installation simplicity of a compact design. Quite often, our systems are delivered turnkey to ensure single-source accountability and efficiency.
Cutting-edge engineering tools and global R&D collaboration with a network of recognized partners and universities lay the foundation for our work. Early identification of each client's needs help ANDRITZ make a long-term contribution to clean air and a clean environment.