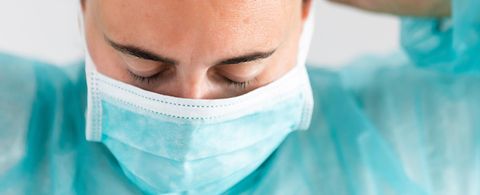 High-speed converting for health protection - D-TECH face mask & D-TECH respiratory mask
From the experts in hygiene converting - the new line for producing high-quality protection wear in face masks
ANDRITZ with its Group member ANDRITZ Diatec is recognized worldwide as specialists in machine technology for the manufacture of hygienic applications. The company has a particular expertise in the areas of efficiency, minimizing waste, and production speed. 
With its latest development, D-TECH face mask, the company is now entering the field of medical protective equipment. 
The ANDRITZ D-TECH configuration will produce masks for surgical/medical applications as well as high quality respiratory masks.
ANDRITZ D-TECH face mask is a sophisticated, high-performance production line that is also officially supported by the German Health Alliance (GHA).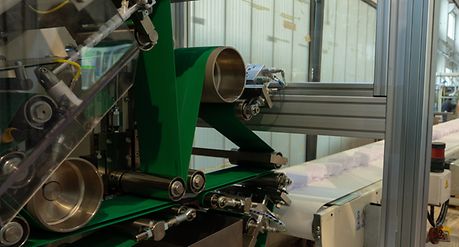 14000 mm length | 2000 mm width | 2500 mm height
Low maintenance, low downtimes
Built for now and the future

The new ANDRITZ D-TECH production line for protective masks can fully automatically laminate and produce three fabric layers (spunbond, meltblown, thermally bonded nonwovens, and many others) and includes unwinding and guiding units for nonwovens. In the future, another layer can be added to the processing to enable further product diversification or types of face masks.

YOUR BENEFITS:

High production speed (depending on type of mask to produce)
Enhanced production capacity
Non-stop production
Robust construction of the entire equipment
High end continuous production due to splicing systems
Reduced maintenance downtime for higher efficiency
Energy efficiency for a better carbon footprint
Easy to operate in all functions of the line
Quality control system included
Quick delivery and assembly of the line
Full ANDRITZ service and support, optionally for entire product life cycle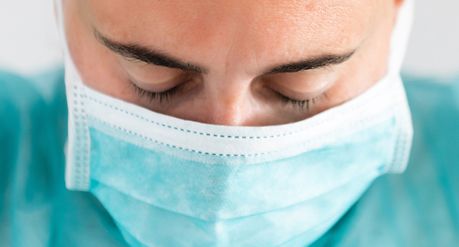 The ANDRITZ D-TECH face mask line comprises
Unwinding and guiding units for nonwoven webs
Cutting and positioning devices for the metal nose bar
Edge welding and cutting unit
90° rotation process of face mask
Positioning and welding of the ear loop elastics
Smart and continuous production – all product parameters are controlled automatically