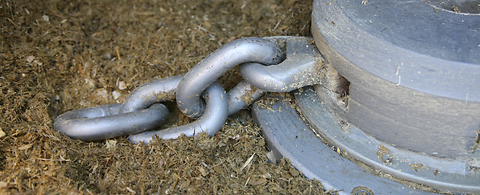 Universal Bio-QZ: Optimum substrate treatment
The Bio-QZ is used in hundreds of European biogas facilities for processing many different input materials.
Flexible tools inside the machine produce a homogeneous substrate that lead to faster gas formation, shorter fermentation time, and higher gas yield overall in the fermenter. The new Bio-QZ generation is now available in a modern, compact, and, at the same time, stable design in sizes 900 mm, 1200 mm, and 1600 mm. The main focus was to improve ease of maintenance.
Input
Organic waste
Corn/grass silage, grass clippings
Horse, cow, and poultry manure
Slaughterhouse waste
Packaged food
Sugar beets
Benefits of the Universal Bio-QZ
Large maintenance port
Swivel-mounted discharge cover
Compact design
Easy wear plate change
Optimized outlet and curved gate to prevent blockages
New, improved seal
Compact bearing unit
Different accelerating and shredding tools for different materials
Further upgrades possible for longer service life
Complete Bio-QZ systems
ANDRITZ MeWa offers the complete process chain, from supply of the input material, to its disintegration, to feeding it to the fermenter. The individual process stages can be controlled through a common interface or included in the plant's overall electronic control system. Existing biogas plants can also be upgraded easily with a Bio-QZ for more efficient use of gas potential.

Process advantages
High throughputs
Wide range of different materials
Much shorter dwell time in the fermenter
Higher gas yield due to faster gas formation
Packaging removed from organic material
More stable processes, stirring times halved
Homogeneous substrate suitable for pumping
Scum layers dissolve more quickly
Insensitive to metal parts and stones
Low wear due to operating principle without knives
Benefits for co-fermenters and renewable energy plants
Use of all proven dry and liquid feed systems
Easy to install in existing plants