ANDRITZ Fluid bed drying-cooling system DDC: Simple and effective
Drying and cooling take place in the product chamber, only by convective heat and mass transfer between the fluidization gas and the product. Two different designs are available, for normal and high temperature applications.
The fluid bed drying-cooling system, DDC, is used for salts and minerals, as well as for basic chemical products, mainly with lower line capacities. It is characterized by stationary design of the fluid bed without rotating and vibrating parts, resulting in higher operational availability and lower maintenance costs.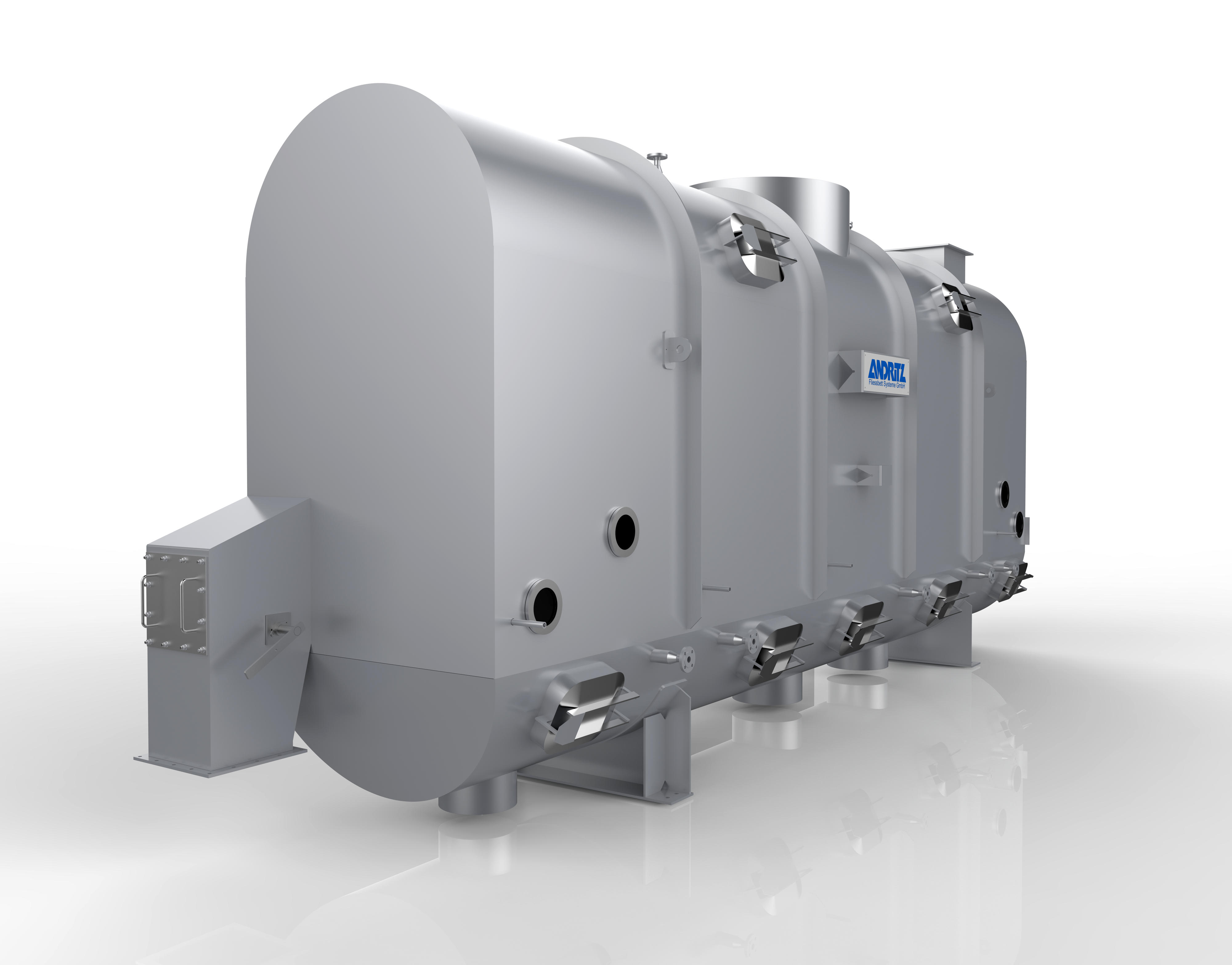 The DDC can be designed as dryer only, cooler only, or as a combination of dryer and cooler. Heat and mass transfer between the fluidization gas and the product is purely convective. The design is very compact, and the material of construction can range from carbon steel to high-alloy steel.
The DDC fluid bed can be modified with several equipment combinations for intake and exhaust air treatment, such as air filters, steam-heated air heaters, combustion chambers, air conditioning units, as well as cyclones, scrubbers, bag filters, and similar.
If the particle size distribution of the product is narrow enough, the DDC type of fluid bed can often replace a VDC type due to its specially developed fluidizing gas distribution plates.
Your benefits
Operating safety
Compact layout – no separate cooler required
Minimum maintenance requirements
Easy to clean
High safety standards