ANDRITZ Fluid bed drying-cooling system HDC: High capacities at maximum efficiency
Drying and cooling combined in a single unit
This type of fluid bed is used for polymers and other temperature-sensitive products, especially of small particle size, mainly for high line capacities. It is characterized by the stationary design of the fluid bed without rotating and vibrating parts, resulting in higher operating availability and lower maintenance costs. In addition, different types of heat exchangers are incorporated in the fluidized layer.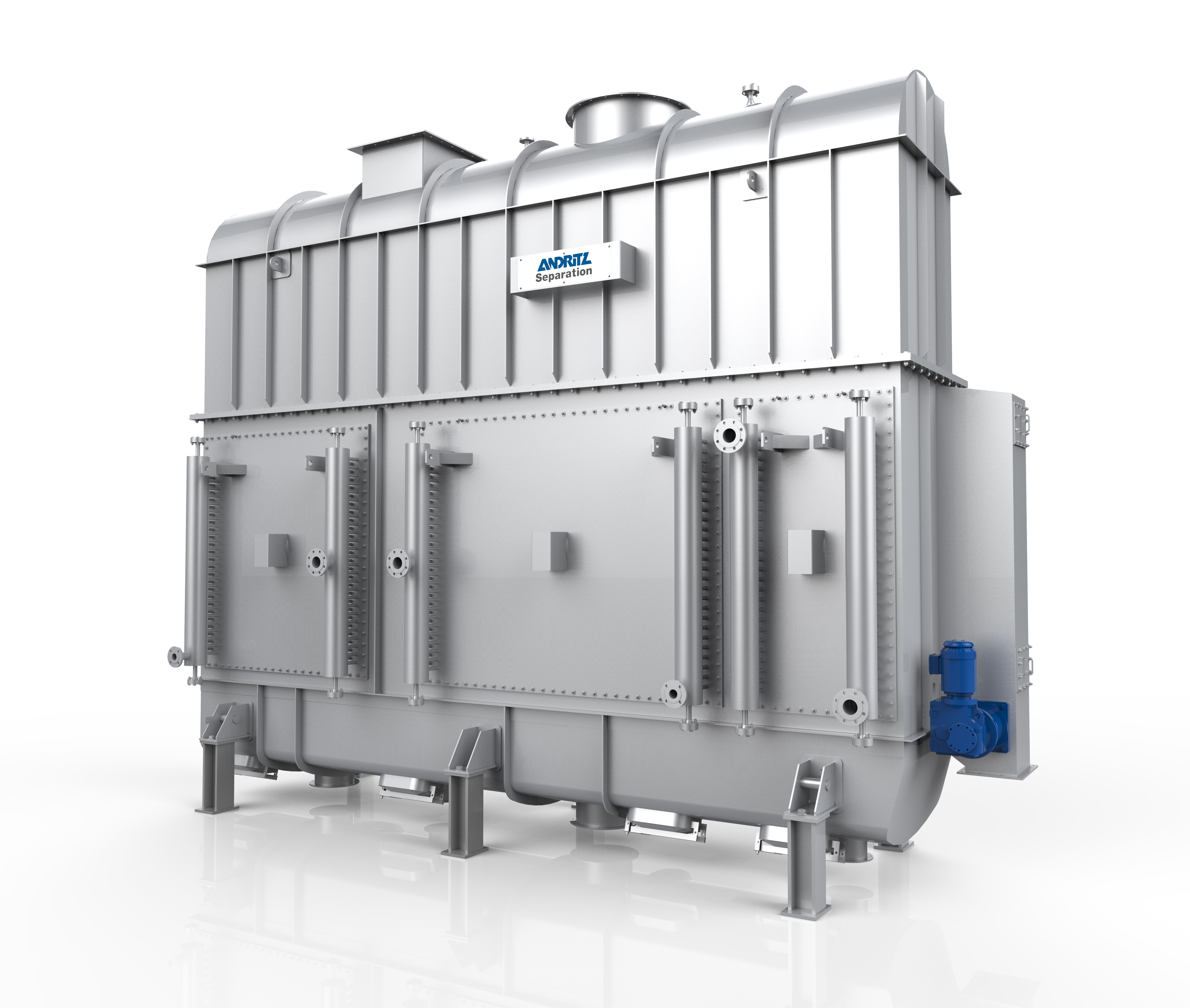 The HDC can be designed as dryer only, as cooler only, or as a combination of dryer and cooler. Heat and mass transfer is convective between the fluidization gas and the product, and heat is also transferred by contact between the heat transfer area of the incorporated heat exchangers and the product. The combination of convective and contact heat transfer increases the energy efficiency of the system significantly and reduces the size of the equipment to a large extent.
The design is very compact and the material of construction used can range from carbon steel to high-alloy steel. The HDC fluid bed can be modified with several equipment combinations for intake and exhaust air treatment, such as air filters, steam-heated air heaters, combustion chambers, air conditioning units, as well as cyclones, scrubbers, bag filters, and similar.
Your benefits
High efficiency due to reduced offgas losses
Smaller supply and exhaust air equipment for reduced amounts of fluidizing gas
Smaller footprint than convective systems
Highest safety features with inert closed loop operation