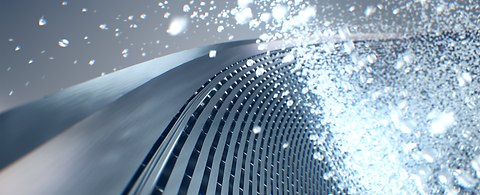 Optimised products for the sugar industry
Innovative technologies for all applications and processes
Whether sugar beet or sugar cane is the raw material, or whether industrial or food sugar is the end product: annual sugar production in the 2017/18 harvest year almost reached the 200 million ton mark. Parallel to the continuous increase in production, there has recently been an increasing concentration in the global sugar industry. Increasingly large quantities of sugar are being produced by fewer and fewer companies.
We at ANDRITZ have successfully adapted to these developments in recent years. As a global technology group with over 280 locations, we supply sugar producers worldwide with our filtration and separation components. Our long-term customer relationships and partnerships prove that we have succeeded in aligning our products to the increasing demands of the producers for precision and quality. Machine components from ANDRITZ make it possible to optimise efficiency in all phases of production. 
A competent partner for all products
We offer different production technologies, for each process from a single source - unique in the global sugar industry. This ensures a range of filtration and separation components that allow the most efficient filtration and extraction of valuable raw materials and residues during sugar processing. In cleaning and extraction processes, in dewatering and separation, drying and cooling or a variety of services: As a renowned specialist for filter technologies of all kinds, we support you with each of your process steps. With Andritz you have a contact person, a specialist, a companion on the way to success!