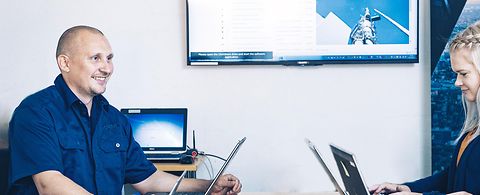 "It always pays off to catch the opportunities offered"
Heli Pitkänen has courageously taken up the challenges she has been faced with both in her work and leisure time. The most recent opportunity she was offered at the turn of this year, was when she started as President of the Junior Chamber Savonlinna Region.
"For me, a challenge is an opportunity which must be taken up immediately as it may be offered just once. If you let is pass, you may regret it later on," says IT Project Manager Heli Pitkänen about her philosophy of life.​​​​​​​

ANDRITZ Oy is growing, and we are looking for professionals and graduates to join us in various attractive positions in Finland and globally. Fulfill your potential  –  come and join us!