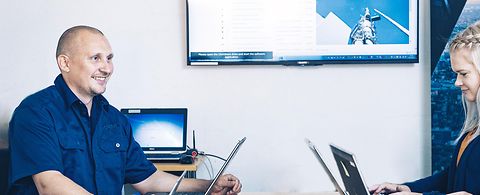 "When you put in your best effort, you'll usually get the best results"
Meet Sarianna Karpalisto, ANDRITZ Oy Project Training Manager from Kotka, Finland. Sarianna is a an enthusiastic golf player, whose career with golf has lasted as long as her working history in the pulp industry. She came to Kotka to study in the early 90s, and made a short trip to Helsinki before she moved back to Kotka to stay.

"ANDRITZ is a very international company, so you can apply to work in ANDRITZ's other offices, which can be found all over the world. Or you can work in Kotka on different projects, which involve sites across the world, so there are heaps of opportunities for travelling, having an international community, really a lot."
"I think that my own work and playing golf are very similar. They're versatile, challenging, and support each other. I hope for the future brings nice work tasks, a great variety of tasks, and excellent golf swings. And a happy everyday life, of course."

ANDRITZ Oy is growing, and we are looking for professionals and graduates to join us in various attractive positions in Finland and globally. Fulfill your potential  –  come and join us!