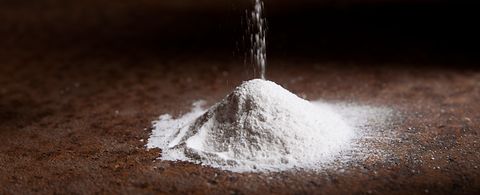 Soda ash and technical salts

---
Deep process expertise in soda ash and technical salts
Need to scale up your throughput for a growing global market? Or reduce energy use to a bare minimum? At ANDRITZ SEPARATION, we combine unmatched process knowledge with the broadest range of high-performance technologies and services to tailor just the right separation solution for your requirements.

All the soda ash expertise you need
Starting with the first pusher centrifuge shipped to a soda ash producer in 1950, we have been deeply involved in the industry from the very beginning. Since then we have broadened our capabilities and installed more than one hundred solutions for all of the world's largest soda ash producers.  In fact, the engineers of one of the largest soda ash plants ever built just recently chose ANDRITZ for their complete dewatering and drying line.
The Krauss-Maffei pusher centrifuge, capable of achieving the industry's lowest residual moisture, is the market-leading solution for centrifugal dewatering in soda ash production. Our advanced engineering expertise and deep knowledge of process technologies allows us to support your production in the best possible way – whether you are manufacturing dense ash, bicarbonate, sodium sulfate, or calcium chloride.
Continuous development and support
Our world-class team of mechanical and process engineers, using our test center equipped with lab-scale centrifuges and full-size equipment, is constantly working closely with customers to push the boundaries of innovation. From the world's highestcapacity centrifuges to the first energy-efficient fluidized bed dryers, we have long been committed to supporting ambitious customers with new value-added solutions. 
And as the OEM for reliable brands like Bird, Krauss-Maffei centrifuges, dryers, and filters, KDH Humboldt Wedag, and Escher Wyss dryers, we have the service and automation solutions to help keep you ahead of the competition for the entire lifetime of your plant.
Key process steps
Purification
Crystallization
Thickening
Dewatering
Drying
Calcination
Cooling
Main applications
Ammonium chloride
Ammonium sulfate
Calcium chloride
Carbonate sludge
Crude & refined sodium bicarbonate
Dense soda ash
Ferrous sulphate
Potassium sulfate
Sodium chloride
Sodium sulfate
And many others