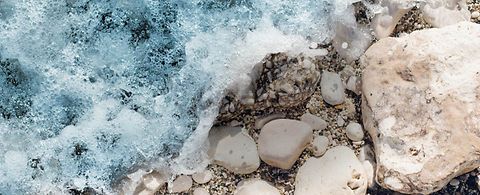 Starches
Leading solutions for producing native and modified starches
With more than 400 starch installations worldwide, ANDRITZ has a proven track record of excellent results with very little downtime. Whether you're producing native or modified starches from tapioca, potatoes, wheat, corn or rice, we have the in-depth process knowledge and a range of technologies to help make your operation successful.
Process know-how
Starches can be used in everything from babyfood to sweets, beverages, paper, textiles and technical applications. We offer everything from 2-phase decanters, 2-phase nozzle separators, belt presses, belt dryers for fibres, filter presses, peeler centrifuges, screw presses, as well as contact drum diers for modified starch or paddle dryers for dextrination. We also offer a range of pumps for the entire process - from raw material preparation to extraction and fiber separation, on to final washing and concentration.
Maximum efficiency in starch dewatering
Having developed the original Krauss-Maffei peeler centrifuge HZ with the rotary siphon basket design already in the 70s has given us an advantage over our competitors in the form of decades of  experience and market Know-how. With more than 400 units in operation across the globe we are well aware of the requirements in the starch production process. Our state-of-the art peeler centrifuges combine experience with constant innovation to lead to durable designs, reliable performance parameters, a broad range of available sizes and an array of optional features to cover your individual needs.The overall result is higher yields and superior product quality with low maintenance costs.
The world's most robust dryers
We offer turnkey processing solutions for modifying starches – chemically, bio-chemically or physically. We can take starch slurries and physically modify them into pre-gelatinized starch using heat treatment and the rapid evaporation of water to obtain instant solubility and high viscosity. Because pre-gelatinized starch can quickly become as hard as concrete, robust equipment is a must. A single machine failure can put you out of business for weeks. With more than 180 drum dryer installations around the globe, we have proof that our equipment lasts for decades while providing a homogeneous, premium product.
It's all about the uptime
While it may be tempting to set up shop with low overhead by investing in the cheapest possible equipment, our customers know that an investment in the right equipment from the start pays dividends in the long run. Since ANDRTIZ has been an innovator in the starch industry for roughly 150 years, our reputation and experience is unparalleled. We can guarantee the lowest downtime, highest product quality and longest-lasting equipment in our industry. 
Key process steps
Pre-concentration, washing and dewatering
Gluten dewatering
Degermination
Drying and gelatinization
Dextrination and sterilization
Key benefits
High yield
Lowest downtimes, longest lifetimes
Excellent and stable, homogenous product quality
Proven technology (150 years)
Hygienic design
Improved viscosity
Increased solubility