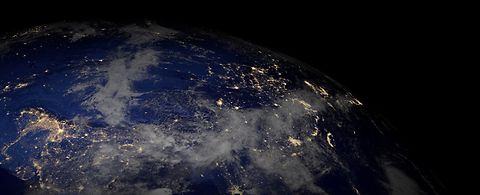 ANDRITZ Frautech S.r.l.

---
Guaranteed first-class design and manufacture of centrifugal separators
Over 90 years old, the FRAU brand name is present in dairy and food plants all over the world and is a byword for long-term experience in design and manufacturing of centrifugal separators.

ANDRITZ Frautech S.r.l., owner of the "FRAU" brand, is a modern and dynamic company, enhancing the prestige of a name traditionally synonymous with reliability, innovation, and high technology.
The company is located in Schio, Italy, and has highly qualified personnel for the manufacture of centrifugal disc separators for the food and non-food industries. Ever since construction of the first machine in the 1920s, ANDRITZ Frautech has always offered advanced products. This motivation distinguishes our company, which continues to design separators with the utmost attention to detail, using materials of excellent quality.
Ongoing studies to optimize sizing of the bowl and the use of electronic systems for full control of the equipment allow us to build machines with high separation efficiencies, saving operating costs and ensuring low energy consumption.
The wide range of ANDRITZ Frautech two-phase and three-phase separators includes both solid-bowl and self-cleaning models, and the use of high-quality materials means that our separators can be used in many different applications.
ANDRITZ Frautech continuously researches new technologies applied in the separation business. A staff of experienced engineers is qualified to offer the ultimate solutions, with the ambition to fulfill even the most demanding requirements of our customers.
The experience of almost one century of activity, the careful selection of quality components, and our valuable partners reward the confidence our customers place in ANDRITZ Frautech.
ANDRITZ Frautech serves its customers with:
Tailor-made design
Qualified distribution network
Efficient after-sales service
History of ANDRITZ Frautech
1913
 

FRAU is established and the manufacture of small equipment for the dairy industry begins.


1928


 
The Company begins construction of separators for milk and oil.


1950
   

 
After the Second World War, the company develops further, and in the '50s it is able to offer all kinds of equipment for the dairy industry.


1990 


 
Change of name to FRAUTECH. The '90s are marked by substantial development of the centrifugal separators range, including the belt driven machines (Freedom series) and the first separators for chemical applications.

2000


 

The Company increases its separator business world-wide.


TODAY
  


 
ANDRITZ Frautech is one of the leading manufacturers of centrifugal separators, supplying a wide range of separators to meet the requirements for many applications in the food and chemical industries.


ANDRITZ Frautech S.r.l. | Schio (VI)

---