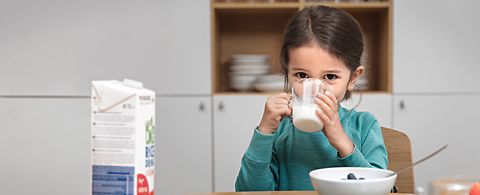 Thirsty for innovation? Learn how a clarifier can accelerate your success.
The Bridge, Vicenza, Italy, Food & Beverage
Did you know: A series of ANDRITZ clarifiers helped one Italian family company become a national leader and a major international exporter of vegan drinks, thanks to much higher throughput and improved product quality.

From the supermarket shelf to the breakfast table, the market has deve-loped a taste for non-dairy drinks. But how can a small family company succeed in shaping the flavor of this fast-growing beverage category? The secret lies in a relentless focus  on quality and efficiency, together with the right separation solution. 

Challenge:
Upgrade an inefficient bag filter system, and install additional clarifiers for later expansion to ensure low solids content with necessary efficiency.
Our solution:
One CA 51P separator, followed by one CA 51CH and two additional CA 71PH separators.
Results:
First separator doubled throughput while reducing solids content from 30% to 8%. 4 two-phase clarifiers together ensure high separation efficiency with better product quality, leading to high-quality end products at competitive prices.