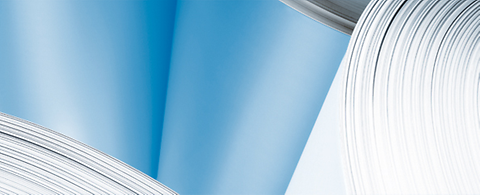 ANDRITZ to supply FibreFlow drum pulper to Jeonju Paper Corporation, Korea
2012/04/05
International technology Group ANDRITZ has received an order from Jeonju Paper Corporation to supply a drum pulper for its Cheongwon mill, Korea. By installing the new system, the quality of the newsprint pulp produced will be improved, fiber losses will be minimized, and power consumption further reduced. Start-up is scheduled for the end of 2012.
ANDRITZ PULP & PAPER will deliver the FibreFlow drum pulper (type FFD350) to produce newsprint pulp, replacing an existing pulper in a deinking system. The new drum pulper will slush a mixture of recycled fibers from old newsprint and old magazines at a maximum feed capacity of 750 t/d.
– End –

The ANDRITZ GROUP
International technology Group ANDRITZ is a globally leading supplier of plants, equipment, and services for hydropower stations, the pulp and paper industry, solid-liquid separation in the municipal and industrial sectors, the steel industry, and the production of animal feed and biomass pellets. In addition, ANDRITZ offers technologies for certain other sectors including automation, pumps, machinery for nonwovens and plastic films, steam boiler plants, biomass boilers and gasification plants for energy generation, flue gas cleaning plants, plants for the production of panelboards (MDF), thermal sludge utilization, and torrefaction plants. The publicly listed company is headquartered in Graz, Austria, has a staff of approximately 16,700 employees, and operates over 180 production sites as well as service and sales companies all around the world.
ANDRITZ PULP & PAPER
ANDRITZ PULP & PAPER is one of the leading global suppliers of turnkey systems and services for the production of all types of pulp, paper, tissue paper, board, fiber-board (MDF), nonwovens, as well as of biomass boilers and gasifiers for energy production and of systems for the production of plastic films. The technologies available are employed for the processing of logs and annual fibers, the production of chemical and mechanical pulps as well as recycled paper fibers, recovery and reuse of chemicals, generation of energy from biomass, preparation of paper machine furnish from virgin or recycled fibers, production of paper, tissue paper and board, calendering and coating of paper, and the handling of reject materials and sludges. Services include complete mill maintenance, equipment upgrades and rebuilds, engineered wear products, and spare parts.