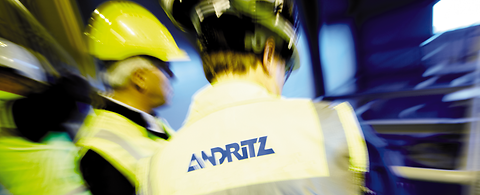 A global service organization to ensure high plant availability and top-tier equipment performance
ANDRITZ service experts work together with customers to maximize the availability of their plants and lift the overall production efficiency of their operations.
With the goal of maintaining high availability while keeping life-cycle costs to a minimum, ANDRITZ provides technical support, on-site services, spare parts, wear components, and specialized diagnostic tools for all its production systems. These capabilities are found within a single organization to ensure minimal interfaces and maximum productivity.
Our services help achieve the highest equipment availability and optimum performance over the entire life-cycle of our products.
In addition to traditional maintenance, repair, troubleshooting, and spare parts, ANDRITZ specialists are available to inspect, audit, and recommend process improvements and upgrade opportunities. Specialized services for rebuilding and rehabilitating equipment extend and expand the economic return on asset investments.
Technical and operational support is available 24/7, often utilizing remote diagnostic tools to speed up response time and minimize travel costs.
Visit our service solutions for:
Contact the service partner closest to you