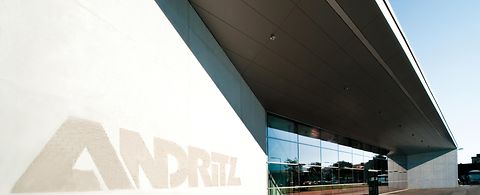 THIS WEBSITE IS OWNED BY
ANDRITZ AG
Stattegger Strasse 18
8045 Graz
Austria
p: +43 316 6902 0
f: +43 316 6902 415
welcome@andritz.com
Legal form: Corporation
Company seat: Graz
Company registration no. FN 50935 f at Landes- und Handelsgericht Graz
Member of the Austrian Chamber of Commerce
VAT number: ATU28609707
EDITORIAL CONTENT
ANDRITZ GROUP

Images used in this website are provided and owned by ANDRITZ GROUP. On some pages, stock photos are used from:
COPYRIGHTS AND TERMS OF USE
Provider of this website is:
ANDRITZ AG
Stattegger Strasse 18
8045 Graz
Austria
Registry No. 50935f at Landesgericht für ZRS Graz
Trademark names used in this website may not be marked with status symbols. For information regarding ownership and countries of registration, please visit www.andritz.com/trademarks
TERMS OF USE
Copyright owner of this website is ANDRITZ GROUP.
The website contains general information about the ANDRITZ GROUP and its products; ANDRITZ reserves its right to change the contents of the website at any time.
ANDRITZ assumes no liability for the completeness and/or the correctness of the website contents, unless contrary to mandatory rules.
Any use other than for personal purposes is subject to prior written approval of ANDRITZ GROUP. In particular the copying, transfer, dissemination or storage of documents is prohibited.
ANDRITZ assumes no liability for the contents of any website, to which reference is made on www.andritz.com.
GENDER SPECIFIC WORDING​​​​​​​

In order to improve readability, the present report does not contain any gender-specific wording. Any personal terms used relate to both men and women equally.