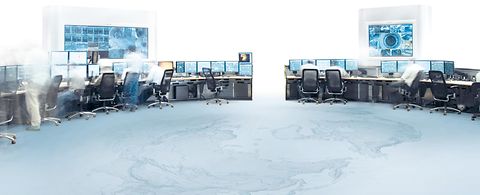 ANDRITZ strengthens its digitalization portfolio to model autonomous operation based on digital twin technology
2023/03/22
International technology group ANDRITZ has acquired Imagine That Inc. (ITI), a California, USA-based simulation software company.
ITI's ExtendSim line of multi-purpose, dynamic modeling and analysis products complements the ANDRITZ Metris Digital Solution portfolio and differentiates ANDRITZ's approach towards lifecycle modeling and autonomous operation significantly.
"We are excited to empower our existing IDEAS-based operational readiness solutions with the well-recognized ExtendSim discrete event, discrete rate, and reliability modeling capabilities. With the acquisition our customers now have an integrated platform for diverse simulation-based engineering applications," says Heinz Autischer, Chief Automation Officer, ANDRITZ GROUP.
The collective capabilities of ExtendSim products and Metris IDEAS Digital Twin applications help customers unleash the full potential of plants, equipment, and physical assets from feasibility and engineering design to operation and maintenance. The integration of ANDRITZ's OEM expertise with a customer-centric software and application development approach continues to foster our customers' digital transformation initiatives. 
"Joining the ANDRITZ team is a natural fit for ITI since we share a history as well as a passion for innovative technologies," says Pat Diamond, President of Imagine That, Inc. "It has been incredibly rewarding to see how ANDRITZ has used ExtendSim in its IDEAS platform over the past two decades and we are thrilled to continue this journey. This further solidifying of the ANDRITZ vision will, undoubtedly, transform organizations around the world through simulation."
The existing customers of ANDRITZ and ITI will immensely benefit from ANDRITZ's vision, technology, and resources in developing the next generation of digital solutions.
- End -
ANDRITZ GROUP
International technology group ANDRITZ offers a broad portfolio of innovative plants, equipment, systems, services and digital solutions for a wide range of industries and end markets. Sustainability is an integral part of the company's business strategy and corporate culture. With its extensive portfolio of sustainable products and solutions, ANDRITZ aims to make the greatest possible contribution to a sustainable future and help its customers achieve their sustainability goals. ANDRITZ is a global market leader in all four of its business areas – Pulp & Paper, Metals, Hydro and Separation. Technological leadership and global presence are cornerstones of the group's strategy, which is focused on long-term profitable growth. The publicly listed group has around 29,100 employees and over 280 locations in more than 40 countries.
ANDRITZ AUTOMATION & DIGITALIZATION
ANDRITZ Automation & Digitalization covers the entire project life cycle of the plant. Starting with project management, hardware and software development, through installation works, commissioning, and operator training, to maintenance and design work for extensions and improvements. With the Metris technology brand, ANDRITZ Automation & Digitalization offers a wide range of digitization products that customers can use individually and in combinations for their own essential and sustainable benefit. The proprietary Metris platform adds significant value to the planning, operation, asset management, maintenance, and optimization of production plants and the associated supply chains. The division has around 2,000 employees and is active in over 100 locations. For more information visit, www.andritz.com/metris
IMAGINE THAT Inc.
Imagine That, Inc. is a privately held company located in San Jose, CA. Incorporated in 1987, Imagine That, Inc. develops, markets, and sells simulation software. The Company's goal is to provide innovative, multi-method, dynamic modeling tools so customers can solve complex problems in virtually any field. Its ExtendSim products are used worldwide to model, simulate, analyze, and optimize physical and logical processes from concept to design to implementation. Using ExtendSim to build dynamic models of their systems, customers test hypotheses, shorten design cycles, reduce costs, and enhance their knowledge at a fraction of the cost of undertaking the actual activities. Imagine That, Inc's global customer base includes companies in the chemical, mining, food, healthcare, manufacturing, water treatment, defense, logistics, and aerospace industries. For more information on Imagine That, Inc., visit www.ExtendSim.com/