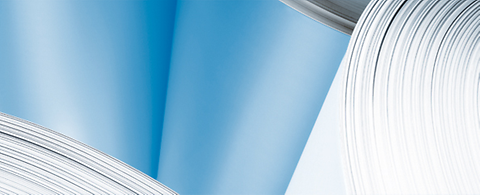 ANDRITZ and PulpEye enter into cooperation agreement
2017/06/20
International technology Group ANDRITZ and PulpEye have entered into a cooperation agreement to promote, market, and sell PulpEye analyzer technology exclusively in ANDRITZ PULP & PAPER package offerings.
This ANDRITZ and PulpEye cooperation will enable customers to benefit from improved online chip and fiber datalytics in order to optimize the right process parameters in fiberlines and pulping processes, for instance by improving yield and optimizing chemical consumption. Furthermore, ANDRITZ and PulpEye can also provide customers with a remote online platform for operations support through IoT solutions.
PulpEye is an innovative measurement technology company focusing globally on online pulp quality analysis applications for the pulp and paper industry. The PulpEye equipment is used to control the quality of any kind of pulp – sulfate and sulfite pulps, both short and long fiber, bleached and unbleached, TMP, CTMP and BCTMP as well as NSSC, OCC, and de-inked pulps. Recent product launches include modules measuring vessel cells and fiber wall thickness, as well as a fast consistency calibration module.

– End –
The ANDRITZ GROUP
ANDRITZ is a globally leading supplier of plants, equipment, and services for hydropower stations, the pulp and paper industry, the metalworking and steel industries, and for solid/liquid separation in the municipal and industrial sectors as well as for animal feed and biomass pelleting. Other important business segments include automation and service business. In addition, the international Group is also active in the power generating sector (steam boiler plants, biomass boilers, recovery boilers, and gasification plants) and in environmental technology (flue gas cleaning plants) and offers equipment for the production of nonwovens, dissolving pulp, and panelboard as well as recycling plants. The publicly listed technology Group is headquartered in Graz, Austria, and has a staff of approximately 25,200 employees. ANDRITZ operates more than 250 sites in over 40 countries.
ANDRITZ PULP & PAPER
ANDRITZ PULP & PAPER is a leading global supplier of complete plants, systems, equipment, and comprehensive services for the production and processing of all types of pulp, paper, tissue, and cardboard. The technologies cover the processing of logs, annual fibers, and waste paper; the production of chemical pulp, mechanical pulp, and recycled fibers; the recovery and reuse of chemicals; the preparation of paper machine furnish; the production of paper, tissue, and cardboard; the calendering and coating of paper; as well as the treatment of reject materials and sludge. The service offering includes system and machine modernization, rebuilds, spare and wear parts, on-site and workshop services, optimization of process performance, maintenance and automation solutions, as well as machine relocation and second-hand equipment. Biomass, steam, and recovery boilers, as well as gasification plants for power generation, flue gas cleaning plants, plants for the production of nonwovens, dissolving pulp, and panelboard (MDF), as well as recycling plants are also part of this business area.