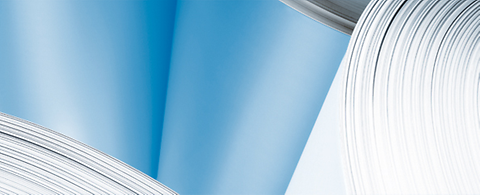 ANDRITZ to supply biomass boiler island for E.ON in Örebro, Sweden
2010/07/05
International technology Group ANDRITZ has been awarded an order by E.ON to supply a 70 MW steam boiler island using biomass as fuel for E.ON's Åbyverket power plant in Örebro, one of Sweden's largest biofuel-fired cogeneration plants. The order value amounts to 30 MEUR, start-up of the boiler is scheduled for the end of 2012.
The scope of supply comprises a steam boiler based on bubbling fluidized bed combustion technology (BFB), external fuel handling, flue-gas cleaning and flue-gas condensing, process and building electrification, instrumentation, boiler safety system, and control system application programming. ANDRITZ's well-proven BFB technology combines high fuel efficiency with excellent environmental performance; the biomass boiler for Örebro will reduce carbon emission by 84,000 t/a.

This order is part of E.ON's energy efficiency program to enhance reliability of supply, increase energy efficiency, and reduce climate impact.

Biomass-based electricity production plays an increasingly important role in the reduction of greenhouse gas emissions worldwide. With the state-of-the-art ANDRITZ steam boilers, customers are able to generate 'green energy' in an efficient and environmentally friendly way. The ANDRITZ product portfolio for 'green electricity' production also includes gasifiers and recovery boilers.
- End -

The ANDRITZ GROUP
The ANDRITZ GROUP is a globally leading supplier of plants and services for the hydropower, pulp and paper, metals, and other specialized industries (solid/liquid separation, feed and biofuel). The Group is headquartered in Graz, Austria and has a staff of approximately 13,400 employees worldwide. ANDRITZ operates over 120 production sites, service and sales companies all around the world.
ANDRITZ PULP & PAPER
ANDRITZ PULP & PAPER is a leading global supplier of turnkey systems and services for the production of all types of pulp, paper, tissue paper, board, fiber-board (MDF), nonwovens, as well as of biomass boilers and gasifiers for energy production and of systems for the production of plastic films. The technologies available are employed for the processing of logs and annual fibers, the production of chemical and mechanical pulps as well as recycled paper fibers, recovery and reuse of chemicals, generation of energy from biomass, preparation of paper machine furnish from virgin or recycled fibers, production of paper, tissue paper and board, calendering and coating of paper, and the handling of reject materials and sludges. Services include complete mill maintenance, equipment upgrades and rebuilds, engineered wear products, and spare parts.