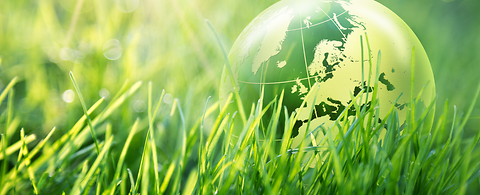 ANDRITZ successfully starts up a new Universal Granulator UG at Péna Group, France
2018/10/04
International technology Group ANDRITZ has successfully completed the start up of a Universal Granulator UG supplied to Péna Group in Mérignac, France.
The granulator, which was installed at the existing recycling plant, shreds industrial waste used for the production of Refuse Derived Fuels (RDF).
The versatile and proven Universal Granulator UG, model 2000E, processes the input material to the required granulate size of 20-40 mm; the granulation screen with variable hole sizes determines the granulation size and the respective throughput. The end product obtained is high-calorific substitute fuel used instead of oil or coal in cement mills. The Universal Granulator UG 2000E is capable of processing up to 10 tons of industrial waste per hour.
The granulator works on the principle of guillotine shears and cuts the input material above rotating knife blocks on stationary knives, which ensure a consistently high quality of cutting. The well-proven shredder is capable of processing very massive and unhardened metals as well as a wide range of other materials such as tires, electrical/electronic waste, cable scrap, oil filters, textiles, and other materials. The granulator is very energy-efficient due to a flywheel drive, and it also has a maintenance-friendly design and a solid construction that absorbs impacts safely.
Péna is a family-owned industrial group specialized in the recycling of industrial and household waste. The corporation consists of subsidiaries in the Gironde, Aveyron, and Poitou-Charentes regions as well as in French Guiana, and was the first French company to produce refuse derived fuels.
- End - 
ANDRITZ GROUP
ANDRITZ is a globally leading supplier of plants, equipment, and services for hydropower stations, the pulp and paper industry, the metal working and steel industries, and for solid/liquid separation in the municipal and industrial segments. Other important fields of business are animal feed and biomass pelleting, as well as automation, where ANDRITZ offers a wide range of innovative products and services in the IIoT (Industrial Internet of Things) sector under the brand name of Metris. In addition, the international technology Group is active in power generation (steam boiler plants, biomass power plants, recovery boilers, and gasification plants) and environmental technology (flue gas cleaning plants) and offers equipment for the production of nonwovens, dissolving pulp, and panelboard, as well as recycling plants.
A passion for innovative technology, absolute customer focus, reliability, and integrity are the central values to which ANDRITZ commits. The listed Group is headquartered in Graz, Austria. With over 160 years of experience, 26,000 employees, and more than 250 locations in over 40 countries worldwide, ANDRITZ is a reliable and competent partner and helps its customers to achieve their corporate and sustainability goals.
ANDRITZ RECYCLING
The ANDRITZ plant range offers recycling solutions for a wide variety of different applications: Electronic and electrical waste, refrigerators, cables and flexible wires, metals, end of life vehicle parts like oil filters, motor blocks and tires, household, industrial, organic and wood waste as well as rejects from the pulp and paper industry. The service offering includes system and machine modernization, rebuilds, spare and wear parts, on-site and workshop services, optimization of process performance, maintenance and automation solutions, as well as machine relocation and second-hand equipment.