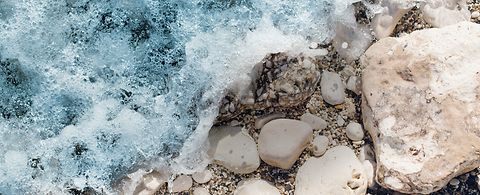 ANDRITZ introduces decanter centrifuges tailored to challenging industrial oil recovery
2023/07/11
International technology Group ANDRITZ has enhanced its range of three phase decanter centrifuges for oil recovery in the most challenging industrial applications.
These robust machines are designed for use in both ATEX Zone 1 and 2 areas.
ANDRITZ three phase decanter centrifuges are not only capable of separating liquid from solid but also liquids with different densities like oil and water. These proven machines have now been further developed and tailored to the recovery of high purity oil from tainted sources such as slop and crude oil, lake, lagoon or tank cleaning and API separator sludge. This is part of ANDRITZ's commitment to conserve resources and protect the environment in partnership with our customers.
Crucially for oil and gas applications, the ANDRITZ decanter centrifuge range includes both ATEX Zone 1 and Zone 2 machines. This makes them suitable for use in plants where an explosive atmosphere may occur during normal operations. Machine housing seals can be supplied as gas-tight, flame and explosion-proof versions up to Pabs < 1.5 bar featuring a labyrinth seal system with three or more rings. Zone 1 versions have a design capacity of up to 12 m3/hr while Zone 2 designs can achieve flow rates of up to 40 m3/hr.
The heavy-duty, robust machines are designed for an extended lifespan with top-of-the-range materials such as ceramic or tungsten carbide deposition tiles and nozzles to prevent erosion, as well as options for additional coatings using flame deposition techniques if required. Low vibration levels, cleaning in place (CIP) capability and oil-lubricated conveyor bearings contribute to ease of maintenance.
Operating costs are reduced using patented TurboJet weir plates which yield power savings in the range of 10% and 30% depending on operating conditions. An optimized feed system, the GentleFeederTM, reduces turbulences to minimize disruption of oil droplets, which results in better separation, a dryer product, and improved process results. The process performance is further improved with the adjustable pond depth and automated control system.
ANDRITZ supplies single decanter centrifuges, skid-mounted units and complete plants suitable for use at pressures from 0 to 8 bar, across a temperature range of -90° C to +200° C and with sizes from 200 to 1,400mm in diameter.
The latest additions to the ANDRITZ decanter centrifuge range build on more than a century of expertise with more than 30,000 references worldwide and a global network of support and manufacturing infrastructure.
- End -
ANDRITZ GROUP
International technology group ANDRITZ offers a broad portfolio of innovative plants, equipment, systems, services and digital solutions for a wide range of industries and end markets. Sustainability is an integral part of the company's business strategy and corporate culture. With its extensive portfolio of sustainable products and solutions, ANDRITZ aims to make the greatest possible contribution to a sustainable future and help its customers achieve their sustainability goals. ANDRITZ is a global market leader in all four of its business areas – Pulp & Paper, Metals, Hydro and Separation. Technological leadership and global presence are cornerstones of the group's strategy, which is focused on long-term profitable growth. The publicly listed group has around 29,700 employees and over 280 locations in more than 40 countries.
ANDRITZ SEPARATION
ANDRITZ Separation provides mechanical and thermal technologies as well as services and the related automation solutions for solid/liquid separation, serving the chemical, environmental, food, and the mining and minerals industries. The customized, innovative solutions focus on minimizing the use of resources and achieving highest process efficiency, thus making a substantial contribution towards sustainable environmental protection. In addition, the business area offers technologies and services for the production of animal feed and biomass pellets. Pumps for irrigation, water supply and flood control are also part of this business area's portfolio.