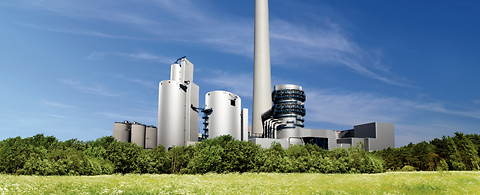 ANDRITZ Inc., USA
ANDRITZ Inc. is a specialist in providing air quality control technology for the power generation and heavy industrial markets in North America.
With 90+ years' experience in air pollution control technology, ANDRITZ Inc. is a leading supplier to the power generation and heavy industrial markets. Today, ANDRITZ Inc. technologies for the removal of nitrogen oxides, sulphur oxides, mercury and particulates make a significant contribution to air quality and the environmental compatibility of fossil-fired power stations and industrial processes. ANDRITZ Inc. is one of the most experienced air pollution control technology providers in North America.
Specialized in the areas of
Air pollution control technology
Project management
Procurement
Engineering
Installation
Commissioning and start-up services
Performance assessment and optimization
The objective is to provide proven, optimum, and custom-tailored solutions for any problem concerning particulate control, desulphurization, heavy metals or the removal of nitrogen oxides to ensure a plant`s continuous compliance with environmental regulations.
Circulating Fluidized Bed (CFB) scrubber
With more than 100 installations worldwide, the ANDRITZ CFB scrubber has established itself as the state-of-the-art dry scrubbing technology and has been demonstrated on PC and CFB boilers burning a wide range of fuels, including coal (bituminous, sub-bituminous and PRB), pet coke, peat, and biomass as well as numerous industrial processes.
Notable features
Next generation dry scrubbing technology
Lowest operating and maintenance costs
Unique synergy with CFB boiler
Innovative multi-pollutant control
Lowest emission technology (98%+ SO2 removal and 99%+ HCl and HF removal)
Able to meet the most stringent emission requirements on a one hour average over a broad range of operating conditions
Superior mercury removal
Performs equally well with fabric filter or electrostatic precipitator
Units operating at 300 MW and in a single CFB absorber vessel
Pulse jet fabric filter
ANDRITZ's technology experience has been earned through the installation of more than 80 fabric filter systems worldwide. These filters treat approximately 32 million ACFM of flue gas, primarily at coal-fired boiler power plants, but also including waste incinerators, biomass boilers and other industrial processes. The fabric filters are mainly used for meeting the most stringent particulate emission requirements, but are also used for adsorption or the absorption of partially gaseous pollutants utilizing ANDRITZ provided CFB scrubbers or dry sorbent injection (DSI) systems.
Notable features
Modular designs up to 150 MW
Structural designs up to 500 MW in a single fabric filter casing
Filter bags up to 10 m in length
High- and medium-pressure cleaning system designs
Filter bag life in excess of five years
Unparalleled fossil fuel experience
Ideal solution for dry scrubber applications, low sulphur, and PRB coals
99.99%+ particulate removal, with demonstrated emissions less than 0.005 lb/MMBtu
Dry Sorbent Injection Systems (DSI and ACI)
ANDRITZ Inc. has provided over 50 dry sorbent injection systems worldwide. These installations are handling hydrated lime or sodium bicarbonate (SBC) for SO2, SO3/H2SO4 and HCl removal as well as Powdered Activated Carbon (PAC) for mercury removal.
Notable features
Complete shop fabrication and equipment assembly available within skirted silos up to 14' diameter
Larger field erected silos up to 40' diameter where required
Well-proven, redundant gravimetric feed system design that provides high system reliability and availability
Lime, Trona, SBC and/or PAC feed systems designed for completely automatic operation
No operator handling or exposure to sorbents
90%+ SO2 removal, 95%+ HCl and SO3 / H2SO4 removal and 95%+ Hg removal
Wet Electrostatic Precipitators (WESP)
The WESP is used to collect sub-micron particulate and aerosols (PM10) from gas streams.
Notable features
Vertical tube and Honeycomb designs
Horizontal types
Ideal for wet scrubber applications
Selective Catalytic Reduction (SCR)
More than 60 power plants, incinerators and industrial facilities are equipped with ANDRITZ's high performance SCR technology corresponding to an installed capacity of over 18,000 MW (equivalent) worldwide. The majority of these units are high- or low-dust installations in the power generation market. ANDRITZ also has significant experience with tail-end designs typically used on waste / sludge incineration and biomass boilers.
Notable features
High-dust designs for coal-fired boiler applications
Low-dust designs for gas-fired power generators
Tail-end (cold side) designs for coal-fired, biomass and incinerator applications

ANDRITZ has the only coal-fired tail-end installation in the US

Ammonia injection grid and vortex mixer
Experience with aqueous/anhydrous NH3 and urea
High NOx removal efficiencies (95%+)