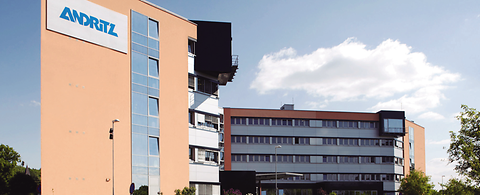 ANDRITZ AG - Office Raaba-Grambach
Our products feature high energy-efficiency and innovative environmental protection technologies for steam generators, air pollution control systems, and related services to global industries.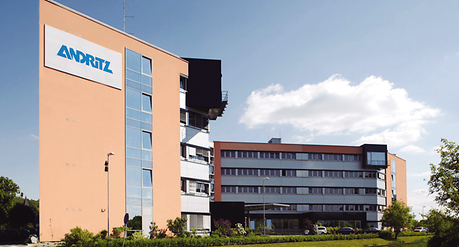 Steam generators and plants
The product range covers fluidized bed boilers (PowerFluid circulating fluidized bed boilers and EcoFluid bubbling fluidized bed boilers) to generate energy from coal, biomass, and other biogenic residues and waste. Liquor recovery boilers include SulfitePower and SodEx (sulfite and soda liquors) for the pulp industry.
Air pollution control
ANDRITZ's air pollution control technology encompasses a wide range of emissions control technologies for power stations, biomass plants, Energy-from-Waste plants, and other industrial applications. The product portfolio includes wet and dry flue gas cleaning plants, DeNOx/SCR plants, and combined flue gas cleaning technologies. ANDRITZ SeaSOx scrubbers for the maritime industry are available in open, closed and hybrid mode and can be installed on all types of ships, either on a new build or retrofit basis, thanks to its flexibility.
Service
Our engineered services products include more than traditional services such as technical support, troubleshooting, and replacement parts. We offer a range of services to support customers in their goals to improve operations, reduce operating costs, and increase the lifecycle performance of their equipment. This includes improvement studies, upgrades and modernizations, on-site services, shutdown services, and much more.
References
Notable projects in the recent history include the world's largest RDF-fired circulating fluidized bed boiler plant in Eisenhüttenstadt, Germany, and the turnkey installation of a flue gas desulphurization plant for the largest thermal power plant in Romania.
Research and development
For us the combination of highly skilled people and state-of-the-art development tools is focused on further advances for a cleaner environment while generating power from efficient, sustainable fuel sources.
ANDRITZ AG - Office Raaba-Grambach