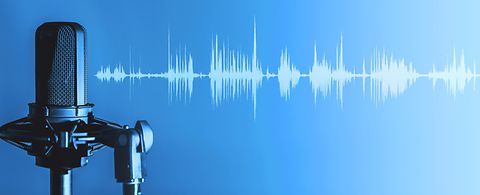 Welcome to our exciting SPECTRUM Podcast!
In the first season of our podcast, we will bring together the trends, challenges and solutions that matter most to ANDRITZ customers, and to the pulp, paper and bioproduct industries at large.
You will have the chance to listen to expert views as we discuss the current hottest topics of our industry. We will deep dive in the world of the latest innovations and digital solutions, as well as exciting journeys into the latest mill and technology start-ups.
Follow and subscribe to our podcast and never miss a new episode!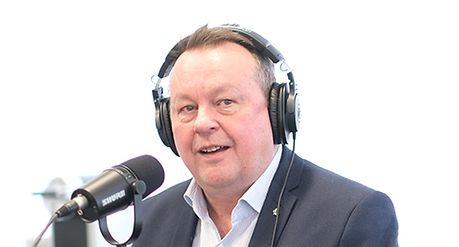 Would harmonizing health & safety standards across Europe be a good idea?
Guest:
Giuseppe d'Amelj,
HSE Manager, Pulp & Paper, ANDRITZ
What are the latest developments for achieving maximum availability in the drying line?
Guests:
Ola Larsson,
Director of Technology and R&D, Pulp Drying, ANDRITZ
Fredrik Fors,
Product Manager, Pulp Drying, ANDRITZ


What benefits can Smart Services bring to pulp and paper companies?
Guest:
Christina Matejka, Head of Smart Service, ANDRITZ


How is ANDRITZ working towards lessening impact on the planet and helping to mitigate climate change?
Guests:
Jukka Kantola, Founder World BioEconomy Forum
Naveen Chenna, Head of Business and Technology Development, ANDRITZ
Janne Rantala, Vice President - Biofuels and Green Chemicals, Veolia
Matti Toivonen, Vice President of Technology, Metsä Fibre


How can autonomy implemented in the recovery boiler increase overall productivity and safety?
Guests:
Hamilton Brandao, Director, Technology for Recovery Boiler, ANDRITZ
Li Liao, Vice President, Automation and Digitalization – SMART Products, ANDRITZ


Is it really possible to make high quality pulp from woodyard waste?
Guests:
Sampsa Laakso, Technology Manager, Cooking technology, ANDRITZ
Mika Pärssinen, Project Manager, Fiberline, ANDRITZ
Paulo Cardoso,  Project Manager, Altri Celbi
Carlos Lapo, Project Engineer, Altri Celbi


Steel Yankee – the re-invention of the wheel?
Guests:
Riccardo Pierini, Customer Care Manager Tissue at ANDRITZ
Franz Harrer, Head of Technology Tissue at ANDRITZ


Looking to the future: What can customers expect as Joachim Schönbeck takes the helm as CEO of ANDRITZ?
Guest:
Dr. Joachim Schönbeck,
President and CEO, ANDRITZ