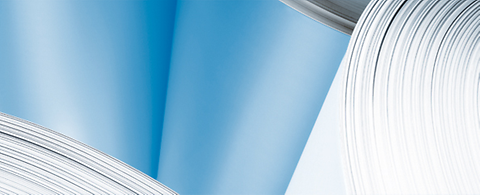 ANDRITZ to supply curtain coater to Cham Paper
2008/07/23
ANDRITZ BMB in Bülach, Switzerland - member of the international technology Group ANDRITZ - will supply a curtain coater to the Cham Paper Group, Switzerland. The machine traded under the brand name PrimeCoat Curtain will be equipped with a multi-layer nozzle and integrated into an existing offline coating range at the Cham plant. Commissioning is planned for January 2009.
The machine's working width is 3,280 mm, the maximum construction speed is 1,000 m/min. In addition to the coating aggregate, the order comprises a workstation with ventilation, the extension of the air drying as well as assembly, commissioning, and training.

The curtain coater from ANDRITZ BMB will be used for special papers and for the production of novel coated papers with special surface properties and functions. The curtain coater can be operated with coating-free edge as well as holohedrally.

The Cham Paper Group has already been working with ranges and components from ANDRITZ BMB for many years. Investing in a curtain coater is part of the Group's strategic realignment. The customer's satisfaction with the installations delivered and the successful cooperation with ANDRITZ BMB which goes back many years were decisive factors for ordering the curtain coater.
-End-

ANDRITZ BMB
ANDRITZ BMB is an affiliate of the ANDRITZ Group located in Bülach, Switzerland. The company originates from the former coating division of the Swiss Bachofen + Meier AG and is now part of the Paper Finishing Division led by ANDRITZ Küsters (Krefeld, Germany). Main focus areas are the development and marketing of technologies and systems for the manufacture and finishing of nonwovens, board and paper. ANDRITZ BMB and ANDRITZ Küsters employ a total of around 450 employees at the locations in Krefeld, Germany, Spartanburg, USA, and Bülach, Switzerland.
The ANDRITZ GROUP
The ANDRITZ Group is a global market leader for customized plant, systems and services for the pulp and paper, hydropower, steel and other specialized industries (solid/liquid separation, feed and biofuel). The Group is headquartered in Graz, Austria and has a staff of approx. 12,300 employees worldwide. It develops and makes its high-tech systems at production, service and sales sites all around the world.
The Cham Paper Group
The Cham Paper Group manufactures quality speciality paper grades. The company dates back to 1657, with headquarters still in Cham. The Cham Paper Group has four production plants located in Switzerland, Italy and Norway. With a total of eight paper machines and approximately 850 employees the company produces 260,000 tons of speciality paper per year. In 2007, sales amounted to approximately 450 million Swiss Francs.