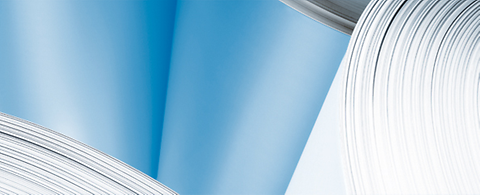 Jan Strid and Kari Tuominen appointed to new positions within ANDRITZ Pulp Mill Systems
2008/06/09
Jan Strid has been appointed Senior Vice President and Kari Tuominen has been named Vice President of Technology for the Pulp Mill Systems section within ANDRITZ's Pulp & Paper business area.
Jan Strid (45) holds degrees in business administration and engineering. He acquired over 20 years of experience in sales management for international suppliers to the global pulp industry before joining ANDRITZ. One of his main goals will be to further develop ANDRITZ's leading position in providing complete pulp mill concepts.

Kari Tuominen (41) holds an M.Sc. (Eng.) degree. Prior to joining ANDRITZ, Kari Tuominen served as Vice President Pöyry Forest Industry's Pulp Technology Division, Finland. He directed a large number of major pulp mill projects around the world. Tuominen will be responsible for developing and enhancing the technology synergies between the various product areas in the Pulp Mill Systems section, including mill processes, balance of plant optimization, cost-efficiency, and energy/water-related topics. He will also coordinate the technology sections for complete pulp mill projects.

- End -
The ANDRITZ GROUP
The ANDRITZ Group is a global market leader in the supply of customized plants, systems, and services for the pulp and paper industry, the hydropower industry, the steel industry, and other specialized industries (solid/liquid separation, feed, and biofuel). Headquartered in Graz, Austria, the Group has about 12,300 employees worldwide. It manufactures and sells its products and services globally.