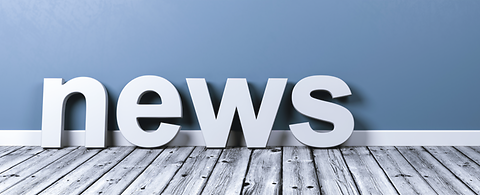 News on HPP Lysebotn II, Norway
PAC for turbine and generator achieved
Mid-Spetember 2018, ANDRITZ received the PAC for HPP Lysebotn II in Lysefjorden for turbine and generator.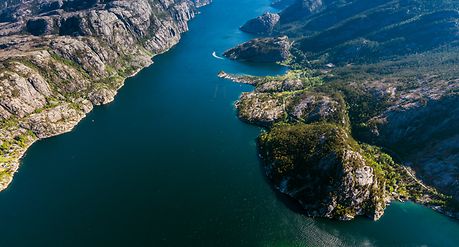 The commissioning of the plant was honored by the presence of Norwegian Prime Minister Erna Solberg, who addressed the remarkable technology behind the power plant: "The power plant is of the highest class in terms of technological design".
In October 2013, ANDRITZ HYDRO signed four contracts with Lyse Produksjon AS for the delivery of turbines, generators, as well as penstock and gates for the new hydropower plant Lysebotn II. Geographic conditions for the transportation, technical specifications for the design as well as the involvement of several ANDRITZ HYDRO locations under demanding budget and schedule restrictions created a very special project environment.
HPP Lysebotn II is replacing the old hydropower plant Lysebotn 1, which started its production in 1953. The plant has new tunnels, better equipment and, consequently, a larger energy production. The new power plant is designed to produce electricity for 75,000 homes a year.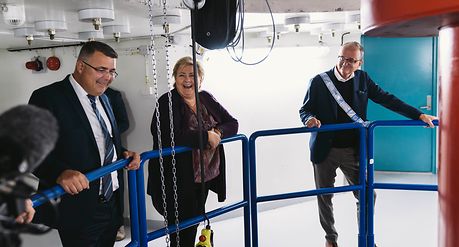 Prime Minister Solberg expressed herself a great deal when she spoke during the opening. She not only praised the advanced state-of-the-art technology and the excellent execution work, but stressed also that the power plant location makes it easy to export energy to Europe. The location in Lysefjorden makes the road to Europe short. With its flexibility, Lysebotn II could help to meet some of the needs Europe has for renewable energy. The power plant is to be Northern Europe's most advanced and can handle a 686-meter water head, which is the highest in the country of power stations using Francis turbines.
ANDRITZ is proud to support Norway on its road to energy production out of renewable sources and looks forward to strengthen its position in the Norwegian hydropower market.
TECHNICAL DATA
| | | |
| --- | --- | --- |
| Total output: |   2 x 185 MW / 215 MVA |   |
| Head: |   665 m | |
| Voltage |  13.8 kV | |
| Speed |  600 rpm | |
| | | |
View pictures of the project ...