FILDA 2014 - Luanda, Angola
This year, ANDRITZ HYDRO participated for the first time at FILDA, the Luanda-based inter­n­ational business fair, which took place between July 22–27, 2014.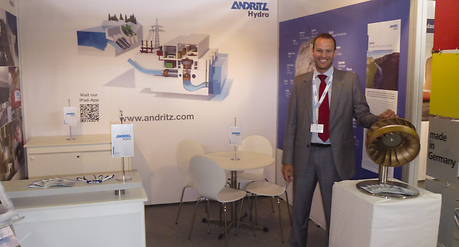 FILDA, being the most important international exhibition of Angola, attracted significant political and media ­interest.
All major national and many international companies were represented at FILDA, where both capital goods – such as agricultural machinery, construction machinery and industrial equipment – and consumer goods are exhibited each year.
ANDRITZ HYDRO joined the German group stand together with 17 companies. For ANDRITZ HYDRO, FILDA offered an excellent platform to ­strengthen its image in Angola. Our booth attracted various business as well as political ­visitors, amongst others the Minister of Economy, H.E. Abrahão Pio dos Santos Gourgel, and the Minister of Energy and Water, H.E. João Baptista Borges. During an evening ceremony, our booth even won the FILDA Golden Lion award.