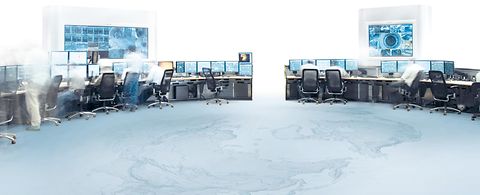 ANDRITZ signs industrial maintenance contract with LD Celulose S.A.
2021/03/31
Sindus ANDRITZ Ltda., part of international technology Group ANDRITZ, has received an order from LD Celulose S.A. to provide industrial maintenance services for their new mill in the city of Indianópolis, Brazil.
The contract has a contract term of approximately six years and covers full maintenance of all mill areas.
The Sindus ANDRITZ maintenance team will be responsible for mill-wide maintenance, including 24h management of industrial assets as well as predictive, preventive, and emergency maintenance activities during routine operation and shutdowns.
The ANDRITZ maintenance team will work seamlessly with the operating team, providing advanced maintenance technology and methodology together with pulp and paper machinery expertise to assure high levels of plant reliability, availability and efficiency, thus helping the customer to reach a high level of production at a competitive cost.
With this contract, the ANDRITZ Maintenance Performance division is consolidating its strong market position for greenfield pulp and paper plants with outsourced maintenance in South America.
LD Celulose S.A. is a joint venture between the Austrian company Lenzing and the Brazilian company Duratex, formed to set up one of the largest plants for soluble cellulose in the world. With an investment of 5.2 billion Brazilian reais, the plant is being built in the Triângulo Mineiro, between the municipalities of Indianópolis and Araguari. When it goes into operation in 2022, the plant will produce 500,000 tons of soluble cellulose per year.
- End -
ANDRITZ GROUP
International technology group ANDRITZ offers a broad portfolio of innovative plants, equipment, systems and services for the pulp and paper industry, the hydropower sector, the metals processing and forming industry, pumps, solid/liquid separation in the municipal and industrial sectors, as well as animal feed and biomass pelleting. Plants for power generation, flue gas cleaning, recycling, and the production of nonwovens and panelboard complete the global product and service offering. Innovative products and services in the industrial digitalization sector are offered under the brand name Metris and help customers to make their plants more user-friendly, efficient and profitable. The publicly listed group has around 27,200 employees and more than 280 locations in over 40 countries.
ANDRITZ AUTOMATION
This ANDRITZ division focuses on automation, electrification, and instrumentation systems, helping mills to release their full potential. It supplies dynamic simulation, patented advanced control solutions and operator training tools with focus on simulation (IDEAS), electrical equipment and controls, operator training, and system optimization (BrainWave, ACE).
ANDRITZ PULP & PAPER
ANDRITZ Pulp & Paper provides equipment, systems, complete plants and services for the production of all types of pulp, paper, board and tissue. The technologies and services focus on maximum utilization of raw materials, increased production efficiency and sustainability as well as lower overall operating costs. Boilers for power generation, flue gas cleaning systems, plants for the production of nonwovens and panelboard (MDF), as well as recycling and shredding solutions for various waste materials also form a part of this business area. State-of-the-art IIoT technologies as part of Metris digitalization solutions complete the comprehensive product offering.