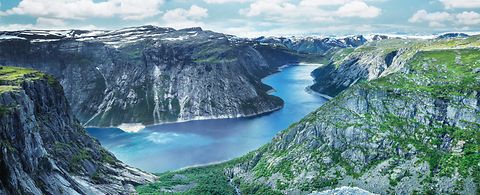 ANDRITZ to supply two motor-generators for Austria's most modern pumped storage power plant
2021/02/23
International technology group ANDRITZ has received an order from TIWAG-Tiroler Wasserkraft AG (TIWAG) to supply two motor-generators for the new Kühtai 2 pumped storage power plant in Austria.
Commissioning is scheduled for 2026.
The scope of supply for ANDRITZ includes two variable-speed motor-generators, each with a rated output of 95 MVA, including auxiliary equipment. The variable-speed generators will be connected to the grid via full-size converters and enable efficient and optimized operation within the defined head variations. Speed control is used both for controlling output in pumping mode and for extending the operating range in turbine mode.
The Kühtai 2 pumped storage power plant is an extension of the existing Sellrain-Silz power plant group in the Längen Valley of the Tyrolean Stubai Alps and will be built completely underground in a cavern. Kühtai 2 and the new Kühtai reservoir will increase the generating capacity of the entire power plant group by 50%.
The power plant group serves as a sustainable energy storage facility to cover peak loads and thus contributes significantly towards stabilizing the power grids and increasing security of energy supply.
ANDRITZ is one of the world's leading suppliers of pumped storage technology, which is playing a vital role in the energy transition towards clean, renewable energy.
- End -
ANDRITZ GROUP
International technology group ANDRITZ offers a broad portfolio of innovative plants, equipment, systems and services for the pulp and paper industry, the hydropower sector, the metals processing and forming industry, pumps, solid/liquid separation in the municipal and industrial sectors, as well as animal feed and biomass pelleting. The global product and service portfolio is rounded off with plants for power generation, recycling, the production of nonwovens and panelboard, as well as automation and digital solutions offered under the brand name of Metris. The publicly listed group today has around 27,800 employees and more than 280 locations in over 40 countries.
ANDRITZ HYDRO
ANDRITZ Hydro is one of the globally leading suppliers of electromechanical equipment and services for hydropower plants. With over 180 years of experience and an installed fleet of more than 470 GW output, the business area provides complete solutions for hydropower plants of all sizes as well as services for plant diagnosis, refurbishment, modernization and upgrade of existing hydropower assets. Pumps for irrigation, water supply and flood control as well as turbo generators are also part of this business area's portfolio.