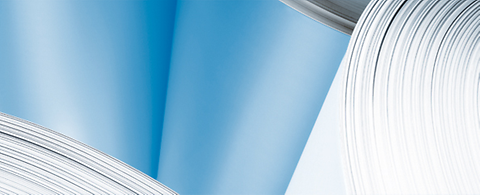 ANDRITZ to supply second fiber preparation system for insulation board to GUTEX Holzfaserplattenwerk, Germany
2021/12/03
International technology group ANDRITZ has received an order from GUTEX Holzfaserplattenwerk to supply a second fiber preparation system for the production of insulation board in Eschbach, Germany.
Start-up is scheduled for the second quarter of 2023.
The scope of supply comprises a complete fiber preparation line, including a debarking and chipping line as well as the steel structure, piping material and installation work.
The new, highly efficient line will mainly process softwood chips as raw material and feature the following technological highlights:
Wood processing technology for receiving of logs, an ANDRITZ RotaBarker debarking system and a horizontally fed HHQ-Chipper for consistently good chip quality at high production rates
Fully automatic chip storage system with reclaiming and screening equipment
High-consistency (HC) refiner ensuring a constant refining gap that is essential to obtain high fiber quality and low specific energy consumption
Steam Recovery System SRS for efficient recovery of surplus steam and greater thermal efficiency of the fiber preparation system
Oliver Bauch, Plant Manager at GUTEX Holzfaserplattenwerk, says: "Climate-neutral production of our sustainable products is a further milestone in our company's history that we want to achieve with reliable partners like ANDRITZ."
Michael Rupp, Vice President for Panelboard Systems at the ANDRITZ Paper, Fiber and Recycling Division, adds, "I perceive and value GUTEX as a customer that focuses on both innovative insulation board products and environmentally friendly manufacturing technologies. We are very proud to have the opportunity to install our complete front-end technology."
GUTEX is one of Europe's pioneers in ecological insulation solutions. The family business based in the Black Forest near where the borders of Germany, Switzerland, and France meet first started making wood fiber insulation products back in 1932. GUTEX has been producing wood fiberboard insulation with a homogeneous raw density profile since 2006 using an innovative dry process and was the first manufacturer in the world to do so. The technique allows GUTEX to manufacture single-plywood fiberboard insulation in up to 240 mm thickness with significant quality advantages.
- End -
ANDRITZ GROUP
International technology group ANDRITZ offers a broad portfolio of innovative plants, equipment, systems and services for the pulp and paper industry, the hydropower sector, the metals processing and forming industry, pumps, solid/liquid separation in the municipal and industrial sectors, as well as animal feed and biomass pelleting. Plants for power generation, flue gas cleaning, recycling, and the production of nonwovens and panelboard complete the global product and service offering. Innovative products and services in the industrial digitalization sector are offered under the brand name Metris and help customers to make their plants more user-friendly, efficient, and profitable. The publicly listed group has around 26,800 employees and more than 280 locations in over 40 countries. 
ANDRITZ PULP & PAPER
ANDRITZ Pulp & Paper provides equipment, systems, complete plants and services for the production of all types of pulp, paper, board and tissue. The technologies and services focus on maximum utilization of raw materials, increased production efficiency and sustainability as well as lower overall operating costs. Boilers for power production, flue gas cleaning plants, plants for the production of nonwovens and panelboard (MDF), as well as recycling and shredding solutions for various waste materials also form a part of this business area.