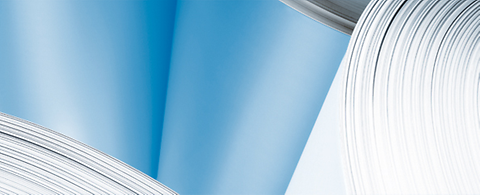 ANDRITZ successfully starts up new production technologies and equipment for the extension of SCA's Östrand pulp mill, Sweden
2018/08/06
International technology Group ANDRITZ has successfully completed the start-up of new production technologies and equipment for the extension of SCA's Östrand pulp mill in Timrå, Sweden.
ANDRITZ supplied the following equipment for the SCA Östrand mill:
a complete debarking plant with two parallel debarking and chipping lines each consisting of a PowerFeed de-icing conveyor, a hydrostatically supported debarking drum for a capacity of 425 m3 sob/h and measuring 5.5 x 39 meters, and a horizontally fed, XL-size HHQ-Chipper operating with a TK-IV knife system. The delivery also includes two new-generation HQ-Press bark presses resulting in excellent bark dry content, as well as modernization of the existing chip handling system;
the new innovative EvoDry pulp drying system with its energy-saving technologies that substantially reduce the mill's operating costs, including a boiler exhaust energy recovery system, fine screening, a twin wire dewatering system with a fully automatic tail threading system to meet strictest health, safety, and environmental regulations, a new-generation sheet dryer for lowest downtime and fast start up, as well as a cutter and two baling lines;
new recausticizing machinery including a LimeGreen green liquor filter enabling efficient green liquor filtration with a minimum of waste going to landfill, two LimeFree centrifuges for dregs, LimeSlake technology, LimeWhite white liquor disc filter to optimize white liquor quality, and LimeDry lime mud disc filter upgrade;
ANDRITZ LimeFlash technology, enabling a substantial increase in the capacity of the existing lime kiln without the need to invest in a new lime kiln. The delivery also included upgrade of the existing wood dust burning system, which ANDRITZ supplied in 2011 in order to support the new increased lime kiln capacity.
substantial increase in the recovery boiler capacity from 3,300 to 5,000 tds/d. The existing boiler was supplied by ANDRITZ in 2006 and had already been designed to enable a major extension by moving the boiler side wall and widening the heating surfaces of the superheater, boiler generation bank, and economizers. The boiler extension by moving the side wall allows optimum flue gas flux before and after the rebuild, which has great benefits compared to traditional technology for expanding the recovery boiler by moving its front wall. The total increase of the boiler width was 3.8 meters. In addition to boiler enlargement, one additional ESP°(electrostatic precipitator) chamber and feed water pump were added.
The mill expansion was one of the largest industrial investments in Sweden and the largest ever in northern Sweden. SCA Östrand is doubling its annual production capacity from 430,000 to 900,000°tons, thereby becoming the largest mill in the world for softwood kraft pulp.
- End -
ANDRITZ GROUP
ANDRITZ is a globally leading supplier of plants, equipment, and services for hydropower stations, the pulp and paper industry, the metal working and steel industries, and for solid/liquid separation in the municipal and industrial segments. Other important fields of business are animal feed and biomass pelleting, as well as automation, where ANDRITZ offers a wide range of innovative products and services in the IIoT (Industrial Internet of Things) sector under the brand name of Metris. In addition, the international technology Group is active in power generation (steam boiler plants, biomass power plants, recovery boilers, and gasification plants) and environmental technology (flue gas cleaning plants) and offers equipment for the production of nonwovens, dissolving pulp, and panelboard, as well as recycling plants.
A passion for innovative technology, absolute customer focus, reliability, and integrity are the central values to which ANDRITZ commits. The listed Group is headquartered in Graz, Austria. With over 160 years of experience, 26,000 employees, and more than 250 locations in over 40 countries worldwide, ANDRITZ is a reliable and competent partner and helps its customers to achieve their corporate and sustainability goals.
ANDRITZ PULP & PAPER
ANDRITZ Pulp & Paper is a leading global supplier of complete plants, systems, equipment, and comprehensive services for the production and processing of all types of pulp, paper, board, and tissue. The technologies cover processing of logs, annual fibers, and waste paper; production of chemical pulp, mechanical pulp, and recycled fibers; recovery and reuse of chemicals; preparation of paper machine furnish; production of paper, board, and tissue; sizing, calendering and coating of paper; as well as treatment of reject materials and sludge. The service offering includes system and machine modernization, rebuilds, spare and wear parts, on-site and workshop services, optimization of process performance, maintenance and automation solutions, as well as machine relocation and second-hand equipment. Biomass, steam and recovery boilers for power production, gasification and flue gas cleaning plants, systems and plants for the production of nonwovens, dissolving pulp, and panelboard (MDF), as well as recycling and shredding solutions for various waste materials also form a part of this business area.