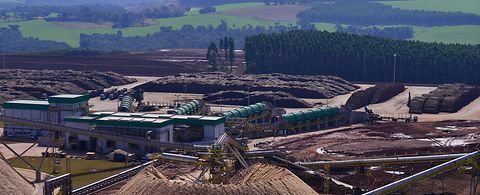 Debarking systems
ANDRITZ offers two excellent debarking technologies applicable for all types of wood and capacities, which minimize wood loss and recover bark in a log processing operation.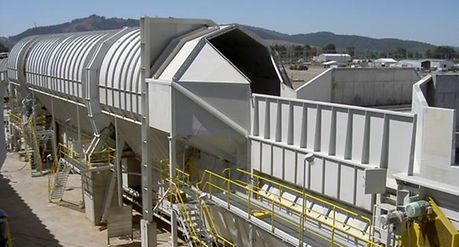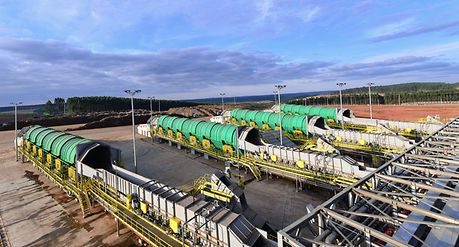 Excellent debarking degree with minimal wood losses
Forest product companies face the challenges of improving the efficiency and productivity of their wood handling operations to reduce operating costs. A key component here is maximizing the yield from the wood supply by minimizing wood losses during the debarking operation.  Efficient recovery and handling of the bark is also is critical to success. 
Complete systems or specific equipment – ANDRITZ has the solution
ANDRITZ offers two technologies for debarking that are engineered to fit the location, fiber supply, and layout requirements of a specific wood processing application. The scope of supply can vary from the complete debarking/bark handling plant to individual equipment delivery for short wood, logs (up to tree length), frozen, or tropical wood.  ANDRITZ is very experienced in project management, ensuring deliveries that are on-time and on-budget, and produce excellent economic results for its customers.  
Debarking systems – over 500 delivered
ANDRITZ designs, manufactures, and delivers equipment for bark removal from logs as part of a complete wood processing equipment portfolio. The experience gained in the delivery of over 500 debarking drums and 30 rotary barkers around the world ensures that any wood processing operation can purchase with confidence from the leader in debarking technology.
Given that there is a wide variety of climates and wood species, ANDRITZ designs its drum and rotary debarking systems to match the specific location, process, and production requirements. Different feeding arrangements and log pre-treatment options are available to achieve the highest debarking degree and lowest wood losses even in the toughest conditions.
Debarking equipment available from ANDRITZ
Debarking drums
Rubber tire supported debarking drum
Steel wheel supported debarking drum
Water hydrostatic supported debarking drum
Rotary debarker