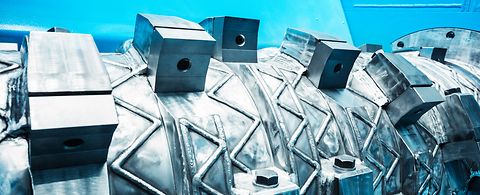 ADuro P shredder
High throughput and continuous cutting for extreme applications
The ADuro P is a true heavyweight and processes large quantities of domestic, commercial, industrial and bulky waste into manageable sizes down to 50 mm. The robust shredder is powerful, energy-efficient, reliable and maintenance-friendly.
The ADuro P is a slow rotating pre-shredder with electric drive and hydraulic pendulum feeder, with low energy consumption. The pendulum feeds the material against the rotor, equipped with fixed teeth that cut the material fixed against anvil steels. The feeder is operated by a last generation hydraulic system with variable displacement pump.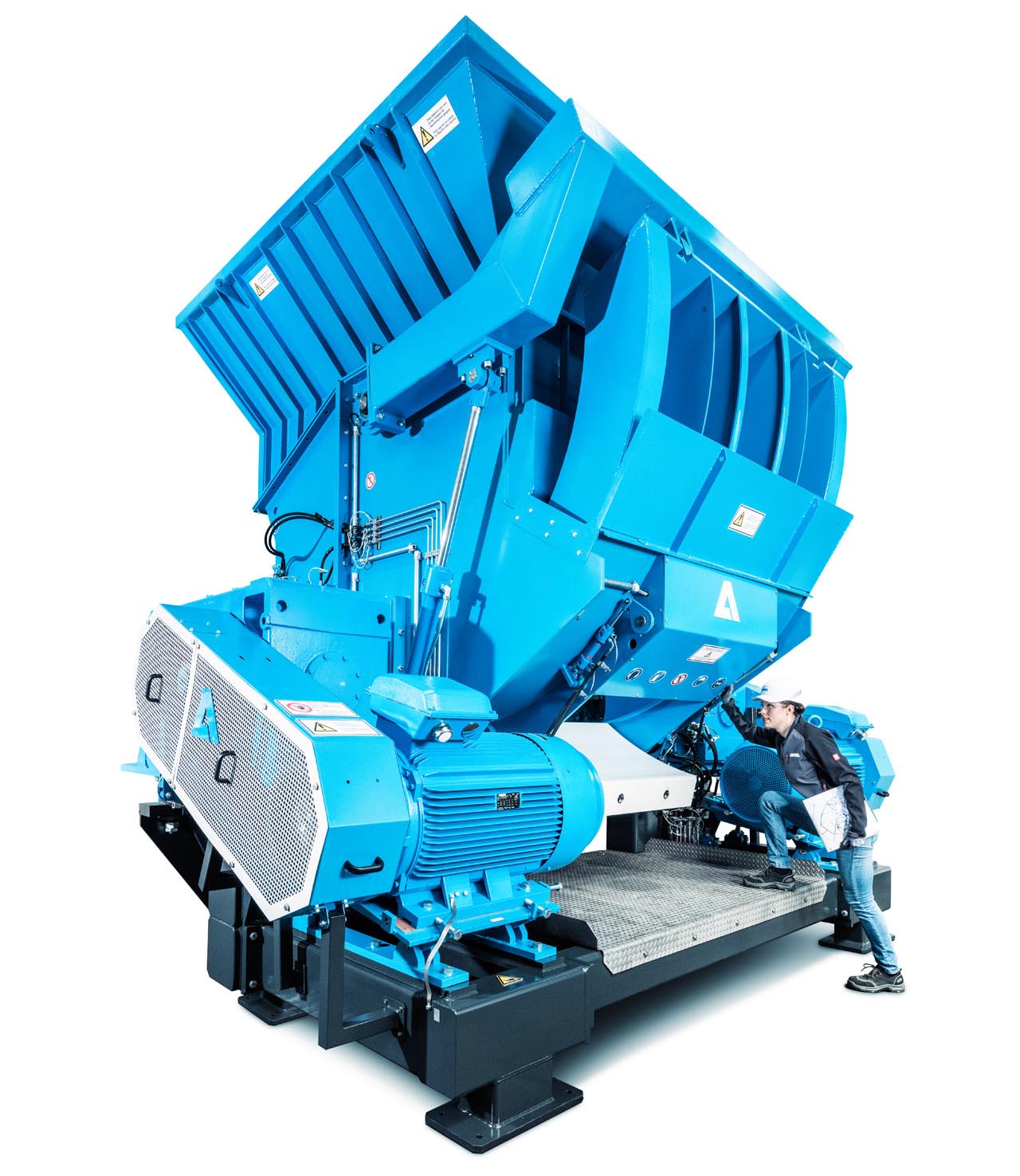 Input
Household/industrial waste
Bulky waste
Pulp and paper rejects, pulper rags
Plastics
Textiles
Wood
Paper
Powerful shredding, easy operation and maintenance
The ADuro P is engineered and built for years of heavy-duty operation. Ease of maintenance is a hallmark of the design and is guaranteed by several smart features.
The reject and service hatches were designed with safety and efficiency in mind. When the reject hatch opens, the cutting system reverses, moving material rejects from the cutting area. When the machine has been emptied and is safe to enter, the service hatch between the pendulum and rotor opens, giving full accessibility to the wear parts.
Benefits of the ADuro P shredder
Powerful shredding of a wide range of materials
Innovative, continuous cutting system for high throughput
Hydraulic pendulum pusher with adjustable pressure
Perfect accessibility for easy maintenance
Highest machine protection with V-belt and safety clutch design