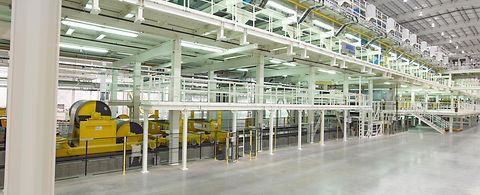 Drying and pre-aging furnace
ANDRITZ provides pre-aging furnaces and peak metal temperature dryers to recoil aluminum strip at elevated temperature (50-120°C). The recoiling temperature is accurately controlled by the patent-pending ANDRITZ recoiling temperature model.
The pre-aging effect of 6XXX series aluminum alloys is accelerated and controlled by rewinding the sheet at defined elevated recoiling temperature. The recoiling temperature influences the mechanical properties (Rp 0,2) of most 6XXX alloys. The pre-aging effect is also known as paint-bake, bake hardening or pre-bake effect.
The changing speed at the recoiler requires a close cooperation and integrated automation of mechanical movements, strip speed and pre-aging furnace control. The recoiling temperature predicts the exit speed and controls the recoiling temperature by acting on the pre-aging furnace control functions.
The pre-aging furnace is typically integrated in the continuous heat treatment or continuous annealing and processing line and reacts with high flexibility on the changing line speeds defined by the heat treatment furnace.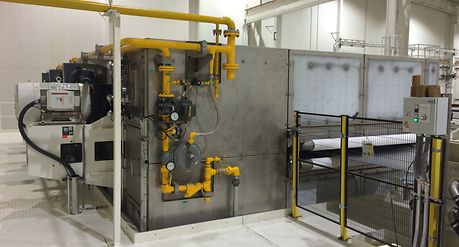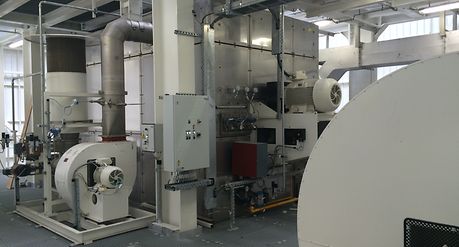 Benefits
Recoiling temperature model
Floating nozzles (option)
Cooling function (option)
Full integration and single source supply