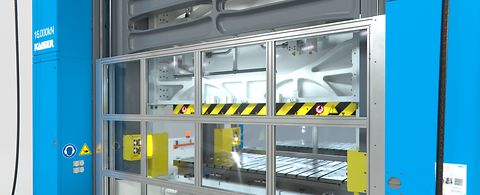 ToP-Line KSH2 - Mechanical presses for stamping of metallic BiPolar plates
We at ANDRITZ Kaiser are firmly convinced, that now is the right time to take a new step in the development of mechanical presses. E-mobility and the new hydrogen-based drive systems define completely new requirements for mechanical presses.
The production of metallic BiPolar plates made of stainless steel requires an exceptional rigidity of the press. A BiPolar plate consists of stainless-steel strip with a thickness of < 0.1mm. The flow channels and edge beads are very filigree and relatively deep compared to the strip thickness. Therefore, presses for such materials require very high press forces in relation to the strip thickness.
In 2021 we decided to further develop this completely new mechanical press based on the principles of the ToP-Line 2000. Together with several customers, we are already building several machines of this type for different locations.
Special REQUIREMENTS for this press series:
Controlled, slow slide movement using servo torque motors
Full press force, even with slow movements
Rigid structure of the press body with a deflection <0.04mm/m
Design of the press as a cutting press with self-supporting installation profiles (decoupled from the press body)
Precise force control and process monitoring.
Reduction of noise emissions due to noise-insulated cladding
SCR (smart connect ready) system for easy connection of the press to the customer's PDA system.
Environmental protection and sustainability using a biological lubricating and hydraulic oil and use of energy-optimized drives.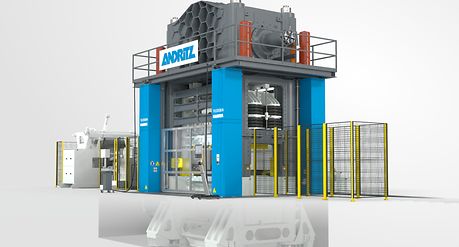 Technical Data
| | | |
| --- | --- | --- |
| Type | KSH2 16.000 | KSH2 19.000 |
| Press force (kN) | 16.000 | 19.000 |
| Stroke height (mm) | 160 | 160 |
| Slide adjustment (mm) | 200 | 200 |
| Shut height (mm) | 600 | 600 |
| Table dimensions (mm) | 3000 x 1400 | 3000 x 1400 |
| Speed (1/min) | 1-60 | 1-50 |