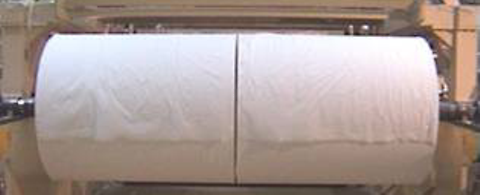 PrimeTurnUp for tissue reels
Efficiency and performance at the dry-end of the machine – an area that ANDRITZ considers critical.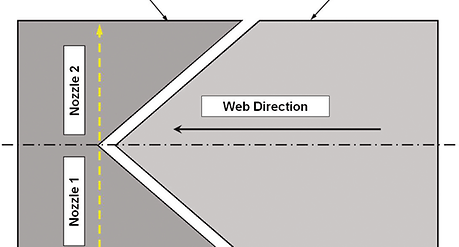 Keep efficiency high
Turn-up (completion of one parent roll and start of another) is an area where tissue producers can easily lose efficiency. ANDRITZ developed a number of solutions to address different conditions: from lightweight facial to heavyweight towel and TAD papers.
PrimeTurnUpHotMelt
Designed for a full-width turn-up, PrimeTurnUp uses a hot-melt adhesive to enable the transfer of the tissue sheet to the new spool or cored shaft. A thread of hot-melt glue is applied full-width on the new spool before it is lowered into the primary arm position. This glue is easily peeled away once the paper has been removed by rewinding or converting.
PrimeTurnUp WaterJet
Designed initially for TAD type towels which have very high wet strength, the WaterJet TurnUp can be used for almost any basis weight tissue product. The system uses a very high pressure water pump and jeweled micro-fine nozzles to create precision cuts for the turn-up.
At a glance
Effective turn-up solutions for all tissue qualities
Best reel efficiency due to full width turn-up
Highest turn-over success rate