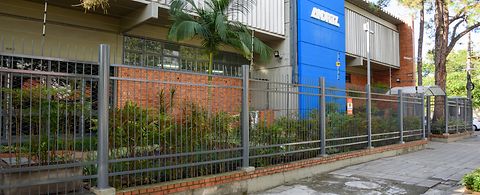 Staff benefits at Sindus ANDRITZ
Sindus ANDRITZ relies on its employees to increase growth and sustainability.
Sindus ANDRITZ continuously promotes its employees in their technical and personal development. This guarantees qualified deliveries to customers who want to add specialized know-how to their maintenance process. Sindus ANDRITZ currently has well over 700 full-time employees.
Finding new talents is an essential focus of the Sindus ANDRITZ human resources team. For this reason, a centralized, constant and pro-active recruitment process is prioritized. Sindus ANDRITZ looks forward to receiving your application.
Internal communications
Well-functioning communication is critical for a company which has employees located in different cities around the country and who are working for customers on site. For internal communications, Sindus ANDRITZ offers:
Monthly company newspaper
Monthly newsletter, delivered to all employees to share with their families
Ombudsman to mediate between the company and employees in order to improve internal processes
Training and development
A maintenance academy to build, organize, and prioritize organizational programs that add value to the business and retain our employees.
Foreign languages program to support employees in improving their English and Spanish language skills.
Health, safety, and environment
Structured programs, tools, and processes for a safe and healthy working environment