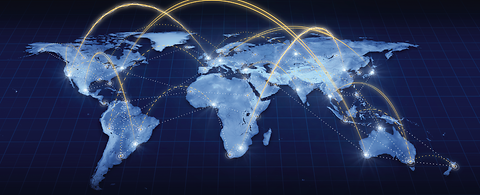 ANDRITZ Inc., Decatur
Automation solutions to help achieve operational readiness
ANDRITZ Inc. is an automation and engineering services company located in Decatur, Georgia and supported by offices around the world.

ANDRITZ AUTOMATION helps industrial facilities around the world bridge the gap between concept and production to achieve operational readiness – quickly, safely, reliably, and ahead of the curve. ANDRITZ AUTOMATION has reference projects all over the world. The company has a significant market share in simulation and advanced process control in the pulp and paper, mining, and oil sands sectors.

The ANDRITZ dynamic process simulation tool, IDEAS, quickly tests and verifies design concepts at low cost and low risk. It is an excellent tool for staging, testing, and validating control logic. When it comes to operator training, IDEAS works much the same way as a flight simulator, providing the workforce with realistic, hands-on training modules and reducing the risk to both themselves and the equipment.

ANDRITZ AUTOMATION offers a complete advanced process control solution for industry. The ANDRITZ patented PID-replacement controller, BrainWave, helps stabilize operations and difficult processes. Once the process is stabilized with BrainWave, we optimize processes with Advanced Control Expert (ACE), which acts as an "expert operator" to ensure that the plant stays at peak performance.

ANDRITZ AUTOMATION is dedicated to working with customers to make their operation ready. The Decatur office offers various job functions including management and administration, sales, engineering implementation, software development, training, and technical support.
ANDRITZ Automation, Division of Andritz Inc. | Decatur