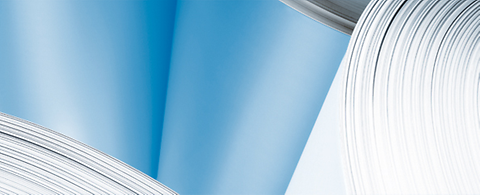 ANDRITZ successfully starts up key production technologies for Metsä Group's new bioproduct pulp mill in Finland
2017/08/17
International technology Group ANDRITZ has successfully completed start-up of the key production technologies for Metsä Group's new bioproduct pulp mill with an annual capacity of 1.3 million tons of pulp in Äänekoski, Finland. All ANDRITZ processes were started up successfully according to the agreed schedules.
The core equipment supplied by ANDRITZ originates mainly from Finland, with a significant part being fabricated at the ANDRITZ workshop in Savonlinna.
With the installation and smooth start-up of the equipment supplied, ANDRITZ once again demonstrated its outstanding technological capabilities. ANDRITZ supplied the following equipment to Metsä Group's bioproduct pulp mill:
a wood processing plant, including three debarking and chipping lines, with the highest capacity in the world (pine/spruce/birch: 470/350/270 m3 solid-over-bark per hour)
a flexible softwood/hardwood fiberline with the highest softwood capacity in the world (3,900 tons per day)
the world's most energy-efficient black liquor evaporation with the highest capacity in Europe (1,650 tons/hour)
 the largest recausticizing plant in Europe (white liquor production of 16,000 m3/day)
With this major delivery, ANDRITZ is once more strengthening its position as one of the world's leading suppliers of key equipment for pulp mills.

"ANDRITZ is our long-term co-operation partner with whom we have developed our mills consistently. In the bioproduct mill project we have used an open-book project model, which has created good prerequisites for co-operation useful to both partners. The result is a world-class mill, which was built on time and on budget", says Timo Merikallio, Project Director, from Metsä Group.

– End –

The ANDRITZ GROUP
ANDRITZ is a globally leading supplier of plants, equipment, and services for hydropower stations, the pulp and paper industry, the metalworking and steel industries, and for solid/liquid separation in the municipal and industrial sectors as well as for animal feed and biomass pelleting. Other important business segments include automation and service business. In addition, the international Group is also active in the power generating sector (steam boiler plants, biomass boilers, recovery boilers, and gasification plants) and in environmental technology (flue gas cleaning plants) and offers equipment for the production of nonwovens, dissolving pulp, and panelboard as well as recycling plants. The publicly listed technology Group is headquartered in Graz, Austria, and has a staff of approximately 25,400 employees. ANDRITZ operates more than 250 sites in over 40 countries.

ANDRITZ PULP & PAPER
ANDRITZ PULP & PAPER is a leading global supplier of complete plants, systems, equipment, and comprehensive services for the production and processing of all types of pulp, paper, tissue, and cardboard. The technologies cover the processing of logs, annual fibers, and waste paper; the production of chemical pulp, mechanical pulp, and recycled fibers; the recovery and reuse of chemicals; the preparation of paper machine furnish; the production of paper, tissue, and cardboard; the calendering and coating of paper; as well as the treatment of reject materials and sludge. The service offering includes system and machine modernization, rebuilds, spare and wear parts, on-site and workshop services, optimization of process performance, maintenance and automation solutions, as well as machine relocation and second-hand equipment. Biomass, steam, and recovery boilers, as well as gasification plants for power generation, flue gas cleaning plants, plants for the production of nonwovens, dissolving pulp, and panelboard (MDF), as well as recycling plants are also part of this business area.