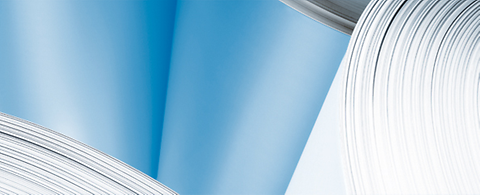 ANDRITZ to supply flash drying line to Stora Enso, Finland
2017/12/07
International technology Group ANDRITZ has received an order from Stora Enso Imatra Mills to supply a new flash drying line, including an ANDRITZ Twin Wire Press, fluffer, and flash dryer.
Start-up of the new plant, which has a production capacity of 400 admt/d, is scheduled for the first quarter of 2019.
ANDRITZ's well-proven flash drying technology ensures minimum energy consumption and highest pulp quality. As a leading supplier of flash dryers, ANDRITZ will be supplying a drying system for gentle drying of mechanical pulp fibers, at the same time using the energy flows available to optimum benefit. The high-efficiency cyclones in combination with a scrubber will reduce emissions to the lowest possible level.
The ANDRITZ Twin Wire Press allows for highest dryness ahead of the flash dryer. Over 600 presses sold and installed around the world prove superior dewatering performance for any kind of fibrous material at any freeness level and with high discharge consistencies of up to 50%.
Stora Enso Imatra Mills, a member of the Stora Enso Group, consists of two production units: Kaukopää and Tainionkoski. Together, they employ approximately 1,000 people and produce one million tons of board and paper annually. More than 90 per cent of production is exported, mostly to countries in Europe, but a substantial share is also exported to Southeast Asia. Imatra produces mainly liquid packaging board for beverage cartons and food service board for paper cups and various food packagings.
– End –
The ANDRITZ GROUP
ANDRITZ is a globally leading supplier of plants, equipment, and services for hydropower stations, the pulp and paper industry, the metalworking and steel industries, and for solid/liquid separation in the municipal and industrial sectors as well as for animal feed and biomass pelleting. Other important business segments include automation and service business. In addition, the international Group is also active in the power generating sector (steam boiler plants, biomass boilers, recovery boilers, and gasification plants) and in environmental technology (flue gas cleaning plants) and offers equipment for the production of nonwovens, dissolving pulp, and panelboard as well as recycling plants. The publicly listed technology Group is headquartered in Graz, Austria, and has a staff of approximately 25,700 employees. ANDRITZ operates more than 250 sites in over 40 countries.
ANDRITZ PULP & PAPER
ANDRITZ PULP & PAPER is a leading global supplier of complete plants, systems, equipment, and comprehensive services for the production and processing of all types of pulp, paper, tissue, and cardboard. The technologies cover the processing of logs, annual fibers, and waste paper; the production of chemical pulp, mechanical pulp, and recycled fibers; the recovery and reuse of chemicals; the preparation of paper machine furnish; the production of paper, tissue, and cardboard; the calendering and coating of paper; as well as the treatment of reject materials and sludge. The service offering includes system and machine modernization, rebuilds, spare and wear parts, on-site and workshop services, optimization of process performance, maintenance and automation solutions, as well as machine relocation and second-hand equipment. Biomass, steam, and recovery boilers, as well as gasification plants for power generation, flue gas cleaning plants, plants for the production of nonwovens, dissolving pulp, and panelboard (MDF), as well as recycling plants are also part of this business area.