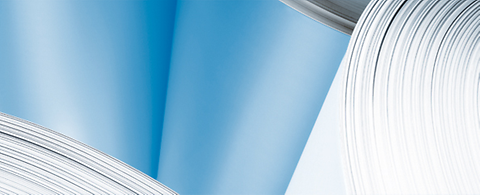 ANDRITZ launches new Automation Solutions Division
2008/02/13
International technology group ANDRITZ has formed a new Automation Solutions Division to provide services and products to assist customers of all ANDRITZ Business Areas worldwide.
The new division will have four product groups: Engineered Systems, led by Adam Creery in Canada; Simulation, led by Milind Karkare in the USA; Advanced Process Control, led by Bill Gough in Canada; and Instruments, led by Josef Czmaidalka in Austria.

All employees and capabilities of Universal Dynamics Limited and IDEAS Simulation & Control (both are 100% affiliates of ANDRITZ and part of the global ANDRITZ Automation network) are now combined in the new division.  The new division will retain all the current locations, but now includes offices in Finland, Chile, Brazil, India, South Africa, Australia and China, among other countries, giving customers full support, wherever they are located.  Not only will customers continue to receive the same dedicated support they have been accustomed to, but they will now benefit from access to almost 1,000 ANDRITZ technical professionals worldwide.

"This reorganization to combine all control capabilities under one roof offers clear benefits to our customers," states Milind Karkare, Head of the new division. "Our integrated capabilities can be used to design processes and control systems, to pre-test advanced control, define instrumentation and provide operator training.  The new division bridges the gap between the projects and operations groups to give customers a complete automation solution, from design through implementation to ongoing support."

ANDRITZ Automation brings over 50 years of engineering, simulation, advanced control and instrumentation experience to customers in a wide range of industries.  Having the global support of ANDRITZ, means the new division has the ability to support customers anywhere in the world.

- End -
The ANDRITZ GROUP
The ANDRITZ Group is a global market leader in the supply of customized plants, systems, and services for the pulp and paper industry, the hydropower industry, the steel industry, and other specialized industries (solid/liquid separation, feed, and biofuel).  Headquartered in Graz, Austria, the Group has about 12,000 employees worldwide.  It manufactures and sells its products and services globally.