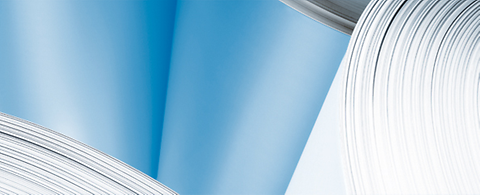 ANDRITZ to supply key components for testliner and corrugated medium machine to Sichuan F. Source Paper, China 
2012/08/10
International technology Group ANDRITZ will deliver the paper machine approach, a save-all disc filter for fiber recovery, two PrimeFlow headboxes, and a PrimeDry Hard 2 roll calender for the new testliner and corrugated medium machine at Sichuan F. Source Paper, China. Start-up is scheduled for September 2013.
At a design speed of 650 m/min and a width of 4.9 m, the machine achieves an annual capacity of 150,000 t. The ANDRITZ headbox is of compact design and easy to install, which are decisive criteria especially for rebuilds. The PrimeCal Hard calender optimizes precalendering and final calendering of all paper and board grades. 
With this order, the PULP & PAPER business area, which manufactures its paper machine components in Europe and China, is further strengthening its position as one of the leading suppliers of machines and local services in China.
– End –

The ANDRITZ GROUP
International technology Group ANDRITZ is a globally leading supplier of plants, equipment, and services for hydropower stations, the pulp and paper industry, solid-liquid separation in the municipal and industrial sectors, the steel industry, and the production of animal feed and biomass pellets. In addition, ANDRITZ offers technologies for certain other sectors including automation, pumps, machinery for nonwovens and plastic films, steam boiler plants, biomass boilers and gasification plants for energy generation, flue gas cleaning plants, plants for the production of panelboards (MDF), thermal sludge utilization, and torrefaction plants. The publicly listed company is headquartered in Graz, Austria, has a staff of more than 17,400 employees, and operates over 180 production sites as well as service and sales companies all around the world.
ANDRITZ PULP & PAPER
ANDRITZ PULP & PAPER is one of the leading global suppliers of turnkey systems and services for the production of all types of pulp, paper, tissue paper, board, fiber-board (MDF), nonwovens, as well as of biomass boilers and gasifiers for energy production and of systems for the production of plastic films. The technologies available are employed for the processing of logs and annual fibers, the production of chemical and mechanical pulps as well as recycled paper fibers, recovery and reuse of chemicals, generation of energy from biomass, preparation of paper machine furnish from virgin or recycled fibers, production of paper, tissue paper and board, calendering and coating of paper, and the handling of reject materials and sludges. Services include complete mill maintenance, equipment upgrades and rebuilds, engineered wear products, and spare parts.