Reventazón - A new butterfly valve for the penstock of the largest hydropower project in Costa Rica
ANDRITZ HYDRO Mexico recently manufactured a new butterfly valve for the penstock of Reventazón hydropower plant in Costa Rica.
HPP Reventazón is located about 8 km southwest of the city of Siquirres, midstream on the Reventazón River, which rises in the Orosí Valley and flows to the Caribbean Sea. With an installed capacity of about 300 MW, it is the largest hydropower project in Costa Rica.
In December 2011, ANDRITZ HYDRO was awarded the contract from Instituto Costarricense de Electricidad (ICE) for the supply of the electromechanical equipment for Reventazón hydropower plant (Hydro News 22). The order included four 74 MW Francis turbines, four butterfly inlet valves, mechanical auxiliaries, four generators, and automation control and protection systems, as well as low- and medium-voltage electrical power systems and one butterfly valve for the penstock.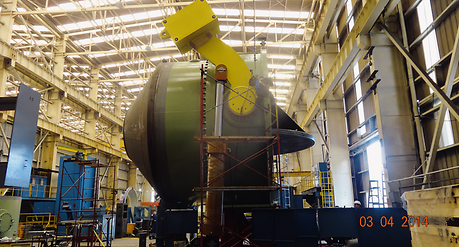 ANDRITZ HYDRO Mexico manufactured the butterfly valve in cooperation with ANDRITZ HYDRO Italy. The detail engineering for valve manufacturing was developed at our ANDRITZ HYDRO location in Schio, Italy, and its basic design in Linz, Austria. With an inner diameter of 6,000 mm and a design pressure of 10 bar, it is the largest butterfly valve ever built by ANDRITZ HYDRO Mexico.

Recently, our customer was invited to attend and witness the final pressure and operational test for the component acceptance. The test was performed without incident and to the full satisfaction of the customer. Finally, the valve was accepted and released for shipment. The transportation of the valve was very difficult and challenging due to the valve components size and weight.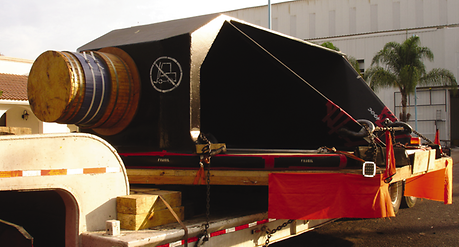 TECHNICAL DATA
| | |
| --- | --- |
| Output: | 4 x 74 MW / 86.2 MVA |
| Voltage: | 13.8 kV |
| Head: | 133.4 m |
| Speed: | 300 rpm |