Indonesia - Cibalapulang 2 & 3
In February 2014, ANDRITZ HYDRO received an order from PT Sang-saka Hidro Barat, a subsidiary of MEDCO POWER INDONESIA, for HPP's Cibalapulang 2 (2 x 3.4 MW) and Cibalapulang 3 (2 x 3.15 MW).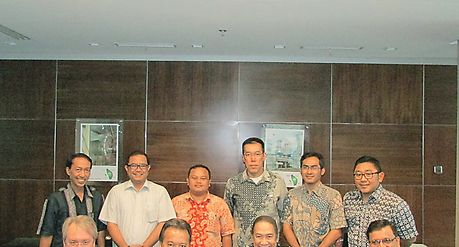 Both compact hydropower plants are located in the city of Sukabumi in West Java, Indonesia.

In August 2012, ANDRITZ HYDRO won a contract from PT Sangsaka Hidro Barat for HPP Cibalapulang 1 (3 x 3.39 MW), so the ensuing orders strengthen our Compact Hydro presence in Indonesia. As offshore contractor ANDRITZ HYDRO India will supply electromechanical equipment while ANDRITZ HYDRO Indonesia, as the onshore contractor, will deliver the control and protection system and provide onshore services like transportation, erection, and commissioning.

HPP's Cibalapulang 2 & 3 are expected to start commercial operations by the end of 2015.

TECHNICAL DATA

| | |
| --- | --- |
| Cibalapulang 2 / Cibalapulang 3:      | |
| Output: | 2 x 3.4 MW / 2 x 3.15 MW             |
| Voltage: | 6.3 kV / 6.3 kV |
| Head: | 58.39 m / 57.8 m |
| Speed: | 600 rpm / 500 rpm |
| Runner diameter (approx.): | 925 mm / 975 mm |