Kargi - Electro-mechanical equipment for a Turkish hydropower plant
In March 2015, ANDRITZ HYDRO received an order from Kargi Enerji Üretim ve Ticaret A.S., to supply electro-mechanical equipment for the new Kargi hydropower plant in Turkey.
Kargi Enerji is a special purpose company of Limak Holding Inc., one of the leading companies in the electricity generation market of Turkey. It has gained an energy portfolio of approximately 2,000 MW of installed capacity and envisages doubling its energy business within the next five years.
The Kargi run-of-river power plant is located about 100 km northwest of the city of Ankara, on the Sakarya River, which is the third longest river in Turkey.
ANDRITZ HYDRO scope of works covers the supply and installation of two 48 MW Francis turbines, two 55.5 MVA generators, transformers, and switchyard equipment, as well as the related electrical systems. Furthermore, a small 3.7 MW unit shall generate electricity by using the environmental discharge water, which has to be continuously released to the river.
The project is led by ANDRITZ HYDRO Austria. ANDRITZ HYDRO Turkey will contribute the local electrical power systems as well as installation services. The small 3.7 MW unit will be supplied by ANDRITZ HYDRO France. Commissioning of HPP Kargi is scheduled for beginning of 2017.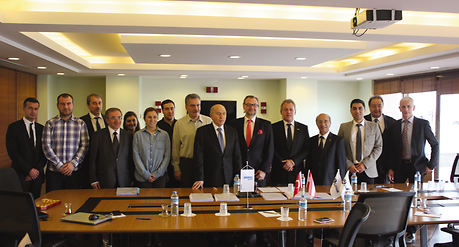 The units will add further 250 GWh per year of environmental friendly and renewable energy to the Turkish electricity grid.
Technical data
| | |
| --- | --- |
| Main units: |   |
| Output: | 2 x 48 MW / 55.5 MVA |
| Voltage: | 11 kV |
| Head: | 78 m |
| Speed: | 250 rpm |
| Runner diameter: | 2,700 mm |
| Environmental unit: |   |
| Output: | 1 x 3.7 MW / 4.3 MVA |
| Voltage: | 11 kV |
| Head: | 78 m |
| Speed: | 750 rpm |
| Runner diameter: | 800 mm |