Teesta Low Dam III - A breakthrough large hydro project in India
HPP Teesta Low Dam III is owned by National Hydroelectric Power Corporation Ltd., (state owned company), which is the leading hydropower company in India.
It is located in the east of India, in the state of West Bengal and close to the tourist destination of Darjeeling (a famous hill station).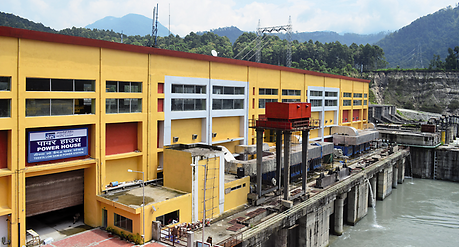 The contract was awarded to ANDRITZ HYDRO on 30 July 2004. In May 2013 the HPP was commissioned.
ANDRITZ HYDRO started its large hydro business in India in early 2000. This was the second project signed for local execution (the first was HPP Neriamangalam for the Kerala Electricity Board in the south of India). In a real sense, the signing of this contract paved the way to the large hydro market in India.
Runner blades were supplied by our factory in Ravensburg (Germany) and the remaining parts were delivered through local procurement and manufacturing. Storage and preservation of huge quantities and volumes of material at intermediate stores for a very long period of time was a real challenge for the execution team. The units took a long time engineering front due to dead slow work on the civil engineering front. So we decided to go for signature analysis of critical installation parameters by partially dismantling and reassembling the rotating parts of turbine and generator of all four units before dry commissioning activities started.
All four units were commissioned with grid connection within 100 days of water availability. The ANDRITZ HYDRO team worked very hard to achieve the tough target set by the client and even compensated for some delays elsewhere. The synchronization of the last unit (U#4) took place on 31 March 2013. This project is the first that was commissioned by ANDRITZ HYDRO India with gas Insulated switchgears (220 KV).
| | |
| --- | --- |
| Technical data |   |
| Output: | 34 MW / 36.67 MVA                       |
| Voltage: | 11 kV |
| Head: | 21.34 m |
| Speed: | 136.36 rpm |
| Runner diameter: | 5,200 mm |